A Better Tripp® Moving & Storage – Nationwide, Houston Mover
A Better Tripp® Moving & Storage is the Premier Houston mover for executing high quality moving and storage at a fair price. Our local troupe of uniformed, trained movers cater to the care and handling of household goods, antiques and fine furniture throughout the greater Houston metroplex, the state of Texas, and nationwide.
Complete Houston and Nationwide moving services include packing, crating, and transportation for any size home or residence. We offer the same low rates seven days a week. Call 877-2-MOVE-IT Today!
From moving single pieces including pianos, grandfather clocks, or precious heirlooms and antiques, to apartments or complete households, our movers are able to move or ship nationwide on a time sensitive schedule. Plus, we have no minimum weight requirements.
A Better Tripp is based in Houston, but we'll be happy to move you to the state of your choice. Nationwide moves include Houston to Denver, Miami, New York, Chicago, San Diego, or anywhere in between.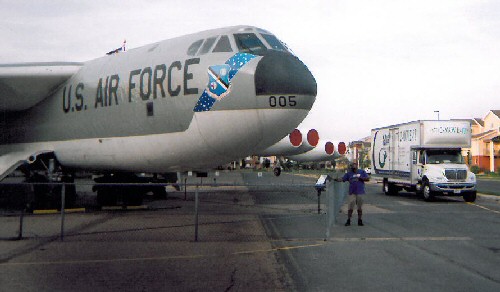 For Hassle-Free Local Houston, TX, Small & Nationwide Movers
Pack it. We can provide or deliver packing materials upon request, such as boxes, packing paper, bubble wrap, wardrobe boxes, mover tape, and packing peanuts.
Ship it. We ship anywhere in the United States on our air-ride equipment with no minimum weight requirements.
Store it. Storage facilities in Houston are vaulted, insulated, and climate-controlled space is available.
No job too small… We move single pieces including pianos, grandfather clocks, automobiles, or precious heirlooms and antiques to small offices, apartments, or complete households. Perfect for athletes and celebrities, senior citizens, small moves, college students, Houston apartment moves or condo moves.
No job too big… A Better Tripp® is a mover that provides quality one- to two-day service to all major Texas cities and efficient, timely moving services nationwide. Our air-ride equipment is available on an expedited or exclusive use basis. Load today and be unloaded tomorrow.
Giving Back
Testimonials
This was the most hassle-free move I have ever experienced. A Better Tripp coordinated every aspect of my family's move, arrived right on time and finished earlier The High Tech Texan than planned. They handled all of our household items with care and could not have been friendlier. No matter where I move next, A Better Tripp will take me there.
The men moving me from Houston to Sewickley, PA did an excellent job. The next portion of my move absolutely A Better Tripp will do it, plus I would recommend your company.
Thank you so much for the incredible service. My move from Houston to Atlanta went as smooth as possible. It was a small move but I felt like I was treated with the utmost respect. I will definitely recommend you guys to anyone I know who is moving.
Associations