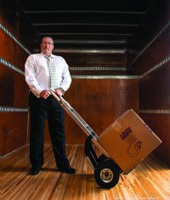 David Tripp
David Tripp began A Better Tripp Moving & Storage Co., Inc. with
16 years prior experience
in the moving industry under his belt and 20 years of business since starting A Better Tripp. David promotes A Better Tripp Moving & Storage
in Houston and across the nation
by executing exemplary standards of quality for the industry. He has become one of the
preferred movers in the Houston area
by many large van lines that can't accommodate
small cross country moves
or
Interstate and long distance moving
. He has a
stellar business reputation
.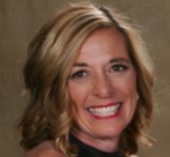 Terri Tripp - Vice President/Marketing
Terri Tripp is the Vice President of A Better Tripp Moving & Storage. Terri has a degree in Marketing and worked for J.C. Penney for 14 years. She understands about customer service and loves to work with people. Terri has been involved with the National Charity League, a mother daughter charitable organization for 6 years and has served on the board. Terri's favorite philanthropy is Boys and Girls Country! Terri is married to David Tripp and has three lovely children and a daughter in law and just recently a precious grandson.
William Cornejo
Operations Manager/Dispatcher
William brings with him ten years of experience in the industry. Having started out as a helper, then being promoted to Driver, and then Warehouse Manager, William has experienced all avenues of the industry, making him uniquely qualified for his position. His top priority is Customer Service. William is married and has one daughter and lives in Northwest Houston. We are pleased to have him with us.
Melvin Parker
Melvin Parker has been with A Better Tripp since its inception. He has ground up experiences in the moving industry including labor supervision, packing, estimating, consulting and sales. Melvin has spent a lifetime caring for the individual needs of clients across the continental United States. His expertise in special handling areas (piano moving, antiques, designer furnishings) is recognized throughout the moving and storage community and his problem-solving abilities will help take all guesswork out of your move.
Linda Fowler
Office Manager
Our Office and Claims Department is headed by Linda Fowler. Linda's work experience brings invaluable assets in the management of our office, bookkeeping and customer relations.She received her Certified Claims Analyst Certification from the American Moving & Storage Association, Inc. and will guide you to a satisfying claims experience should you need it.
Renee Long
Sales Manager
Renee Long has been with us for over 8 years and has years of experience helping clients accomplish their goals of leaving their current surroundings to settling in their new home. Her genuineness will help get the task accomplished in a professional, timely manner. Whether moving locally here in the Houston area or cross-country, she can assist you. Having moved cross-country 4 times, she has first-hand experience in all that happens when moving. She will arrange our quality movers for your household items, antiques, pianos, play sets, workout rooms, workshop areas or office moves. Renee enjoys networking and meeting new people for both professional and social benefits. She is a member of The Southwest Houston Movers Association, The Hispanic Chamber and the Houston Apartment Association. She participates from time to time in other organization functions and volunteers with The Boys and Girls Country in Hockley in their Spring Fund Raiser event. She enjoys living in Houston and talking with and meeting all the fascinating people she comes in contact with on a daily basis.
Linda Wade
Sales
Linda Wade has been with us for 2 years and has been a licensed real estate agent for sixteen years. She also had a very successful career as a long time legal assistant. In the legal field she was constantly interacting with and counseling clients who were in life altering situations from divorce, auto accidents, criminal cases and other important life matters. As a moving consultant, Linda enjoys meeting clients on the telephone or in person to assist them with all aspects of their move and to make their move as stress free as possible.
Our Moving Staff
Our trained, uniformed professional movers and drivers treat your valuables as if they were their own.
We are members of:
Houston Apartment Association
Your needs are paramount to us in performing your move. We are here to serve you.