Realtor Spotlight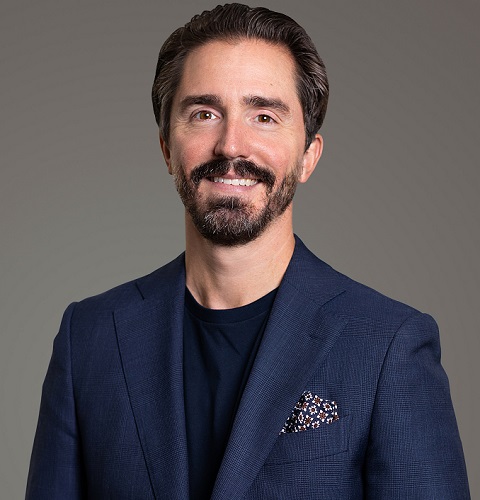 Being a fourth generation native Houstonian, Shawn's work is also his passion! His great grandfather settled in the Houston Heights around 1917, operating a small dental office out of his home. His grandfather Dr. Ralph Taylor later followed in his footsteps by opening his own dental office at the corner of 20th and Ashland across from Heights Hospital, where a parking lot now sits. Shawn's mother Diane Manderscheid (a Taylor when growing up in the Heights) was raised in the Heights at 1648 Harvard Street, now home to the famed "Pumpkin House". Being a Real Estate broker for over 25 years, Diane was instrumental in bringing Shawn into the family business that he continues to carry on today along with his partner Paula.
As a licensed Real Estate Professional for 20+ years performing in the Top 1% of Houston Realtors and HBJ's Top 25 Agents in Houston, Shawn is truly a treasure in the real estate field. He believes in building long term relationships based on honesty and trust, and he's passionate about providing his clients with a level of service that exceeds their expectations (no…it's not all about the money for him).
WHAT IS A TYPICAL DAY LIKE FOR SHAWN?
Most people probably think he can be found lounging around the pool most days with a Crown & Sprite (well now it's actually a Crown & Club Soda…sweetened with Stevia) in his hands just living the good life with Paula and his furry babies but that's definitely not reality. Shawn typically works a 12-15 hour day and wears many hats from confidant, to trusted advisor, to consumate optimist and yes…sometimes even a Counselor of Sorts. Through it all he wears a smile on his face and feels gratitude through all of it.
WHAT DOES SHAWN DO FOR FUN?
He enjoys frequenting all types of Houston events, especially ones that involve live music (Shawn is a self proclaimed musician despite not playing any instruments). Shawn is passionate about basketball and has been playing the game since he was twelve years old. It has instilled patience and focus in him which he applies to his work daily. He can still be found playing in a league alongside retired Rockets players. He's also pretty darn good at pool which his dad taught him to play when he was younger. He loves to travel and actually keeps a map on the wall of his home office detailing travels and where he would still like to visit one day. His two furry doggies (no kiddos as of yet) are a huge (and that's not an understatement) part of his life and he's an avid animal lover.
Shawn Manderscheid
Email: shawn@realestatehouston.com
Phone: 281.773.0195
---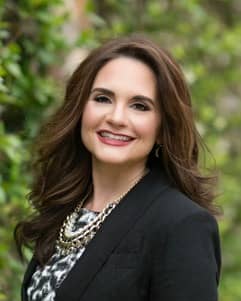 Jayce Love has specialized in residential home sales since 2013. Based in The Woodlands/Spring, she works with clients in the surrounding area and the greater Houston area. She has earned a number of designations including ABR, GREEN, CLHMS Member. She has been on the board of Women's Council of Realtors, Montgomery County for several years and looks forward to becoming President in December 2019. Jayce is involved in her growing community and enjoys volunteering for many local organizations. A Top Producer Award winner for The Woodlands, she brings 24 years of business knowledge to her clients' experience as she strives to exceed expectations at every step of the buying and selling process. Jayce and her husband Ray have four children in high school and college and enjoy their active lifestyle in The Woodlands.
Jayce Love
Better Homes & Gardens
Phone: 832-262-5727
---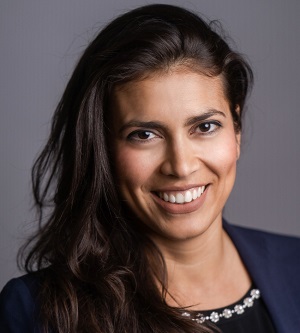 My name is Josalyn J. Cano, I've been in the real estate industry since August 2014. During this time I've worked both directly with clients "out in the field" as well as behind the scenes as support for top producing agents and brokers, closing hundreds of transactions either as primary agent or integral team member and have reviewed countless contracts for other agents. With over 350 hours of credited real estate education (plus non-credited)- I'm kind of a nerd. The education and experienced I've gained allows me to see a whole picture instead of just a single piece. In turn I'm able to provide thorough information about the market using the latest technology and data analytics, explain contracts thoroughly, navigate clients through the buying / selling process, market homes throughout the web and social media, negotiate the best deal for clients, and provide great customer service.
I'm fluent in English and Spanish, tech-savvy, informed with laws & policy surrounding the real estate industry. Seller Representative Specialist (SRS) designee, NAHREP Houston Board member- Government Affairs chair, native Houstonian, AA degree in Merchandise Marketing. I'd love the opportunity to help you with all your real estate needs.
Phone: 832-613-8743
Email: josalyncano@gmail.com
https://www.har.com/JoCanoHouston
---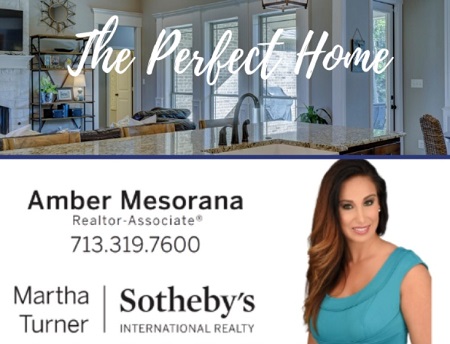 Amber Mesorana is a consummate professional who has vast knowledge and experience in all things related to real estate.
For almost 18 years she has embraced her role as a realtor employing exemplary negotiation skills as she guides her clients through the process of selling or purchasing a home. She has a unique ability to listen carefully discerning the exact needs of her client. Through expert knowledge and staying current with all the trends in real estate, she consistently surpasses the expectations of her buyers and sellers. Her goal is to provide a seamless transaction from contract to closing and impart a rewarding experience.
Marked by integrity and professionalism, this top producer delivers solutions by employing her keen listening skills focusing on the needs and desires of each client. She feels strongly that it is her job to facilitate expedience in the overall process, saving her buyers and sellers valuable time. Amber's success has been driven by a tireless work ethic and unwavering integrity. She is constantly embracing marketing strategies as she stays ahead of the curve to protect her client's interest. Standing behind her sterling reputation, she uses a meticulous approach in addressing the details of every transaction. Understanding that real estate is a fast paced, high pressure sales environment, Amber is pleased to have the Sotheby's brand to support her quest in promoting cutting-edge knowledge of the market at every turn.
---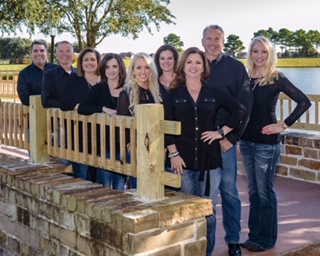 The Lippincott Team – Your Greater Northwest Houston Realtors
The Lippincott Team are the leading Houston area realtors in Cypress, Texas with a focus on the Northwest Houston areas of Cypress, Spring, Katy, Tomball, and Montgomery. We specialize in luxury real estate, first time home buyers, and investment properties including foreclosures and short sales. We offer outstanding customer service satisfaction with a proven overall rating of 98.8% and higher. We are your single source for any real estate needs including mortgage, financing, title, and home warranty. Whether buying, selling, or leasing, The Lippincott Team is dedicated to meeting your needs.
Our Real Estate Agents
The Lippincott Team provides integrity, in-depth community and market knowledge, marketing savvy advice, effective negotiation skills and a high-quality professional network.
Phone: 713-494-1818
www.lippincottteam.com
---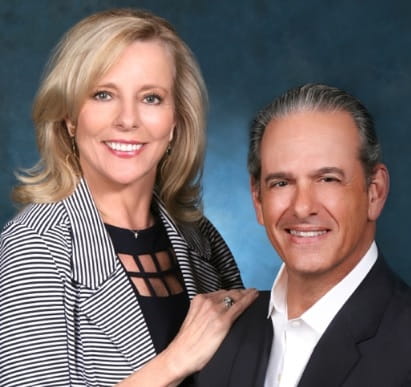 We are your neighbor:
Pam and Tony are 40-year Houston residents. We have raised our family in the Cypress area for the past 20 years.
We know your community: Pam and Tony are invested in the local community through involvement in giving back through direct participation in charitable organizations such as National Charity League, Boy Scouts of America and Habitat for Humanity.
We know real estate: Pam and Tony are licensed REALTORS® with over 400 hours each in direct real estate education. Both Pam and Tony hold the highly coveted Master Certified Negotiation Expert® designation from the Real Estate Institute. Pam holds the additional designations
Graduate Real Estate Institute, Certified Home Marketing Specialist and LUXE BHGRE design.
We know your neighborhood: Pam and Tony have helped clients purchase and sell homes and obtain their lifestyle throughout the Houston and Northwest Houston markets.
We make the complex real estate experience simpler. Our slogan is "Leave it to the Levinsons for all your real estate needs".
Email us for a free home market evaluation. TheLevinsonTeam@GaryGreene.com
---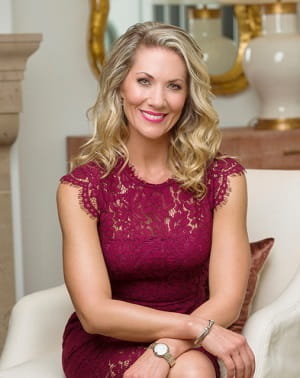 Haley Garcia, Broker Associate and Executive Business Coach – Compass Properties believes in setting herself apart. She recognizes the important role that local knowledge and strong relationships play in operating a service-based business.
Having been fortunate enough to find an industry that truly aligns with her personality strengths she has turned her passion into a career over the past 18 years. Haley's favorite aspect of real estate is being able to provide a home and a lifestyle for families, not just an address. She also thrives in being an entrepreneur and growing her real estate business alongside her coaching and public speaking.
Recognized repeatedly since the beginning of her career in 2001, she has continually been noticed for her hard work:
Houston Business Journal Top 25 Agents 2016, 2017, 2018
Houston Business Journal Top 5 Luxury Real Estate Teams 2017,2018
Houston Association of Realtors "Top 20 Under 40" Award
Featured in Top Agent Magazine Multiple Times
Featured on HGTV's House Hunters
Additionally, she has been featured as a guest on multiple radio shows here in the Houston area to share her expert advice on The Woodlands. At the beginning of 2014 she became an Executive Coach for The CORE Training, Inc., a professional real estate coaching company that provides mentoring and coaching to realtors across the country. She holds the sought after CEG certification in the executive business coaching world and is a Core Essentials Graduate. Coaching upwards of 25 individuals every year she finds her passion as she helps them grow their business, monitor their revenue and learn to market in order to take their business to the next level.
When running her personal real estate business and her team of 8 in The Woodlands and Houston locations she consistently provides seamless transactions and delivers results to her clients; statistics show the majority of her listings sell within 30 days of coming on the market. Annually closing over 80 million a year and carrying a listing inventory of luxury properties it is her keen sense of the market results in superior sales that have placed her in top quarter of the top one percent of all real estate agents in the Houston Association of Realtors based on sales volume.
In addition to her many individual career achievements as an Agent and a Broker, Haley opened and built her own brokerage firm and assisted in developing careers for the agents who joined her before successfully selling the firm, its agents and its resources with Heritage Texas Properties at the end of 2012. Haley strives to set herself apart and not be known simply for her business achievements. Spending quality time with her family and dogs is a major priority. She also enjoys giving back her time through charitable activities where she supports organizations like In The Pink Of Health, The Women of The Woodlands, Leukemia and Lymphoma Foundation and many more.
Haley Garcia
(281) 701-6174
https://www.haleygarciagroup.com/
---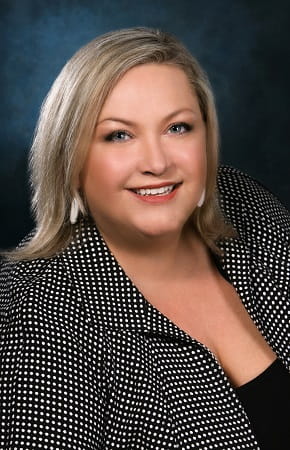 Suzy Tarnowski, Sales Specialist with Coldwell Banker United Realtors®, Cy Fair is attentive to her clients and prepared to go the extra mile to meet their needs. She's dedicated to customer service and always makes doing business a pleasure. Suzy is proud of the relationships she's built in the real estate community, but she's most proud of her role as a loving wife and mother of one gorgeous daughter and two furry four-legged rescue dogs. Although it has been several years since her appearance on Good Morning America, you may recognize her as a finalist in Emeril Lagasse's recipe contest with her Texican Burger. Even though she was born in Brazil, she considers herself a native Houstonian. As the saying goes – she got here as fast as she could!
Her family moved to Houston when she was just three years old and she grew up on "the north side." Later she studied both music and English at Rice University and she lived and worked in the medical center area. Suzy has worked as both a technical and marketing writer, but she's also taught piano and voice lessons in Cypress where she's lived for nearly twenty years. Her creative background makes her a uniquely qualified sales specialist. She has an eye for design and she's very detail oriented, but perhaps more importantly, Suzy is a great listener. So, whether you are selling your home or purchasing your first home, a vacation home, or a retirement or investment property – Suzy's experience coupled with her dedication to serving her clients will ensure that you get exactly what you need.
Suzy Tarnowski
Sales Specialist, REALTOR®
Suzy.Tarnowski@cbunited.com
832-754-3281
Facebook
suzysoldit.cbintouch.com
23800 Northwest Freeway, Suite 101
Cypress, Texas 77429
---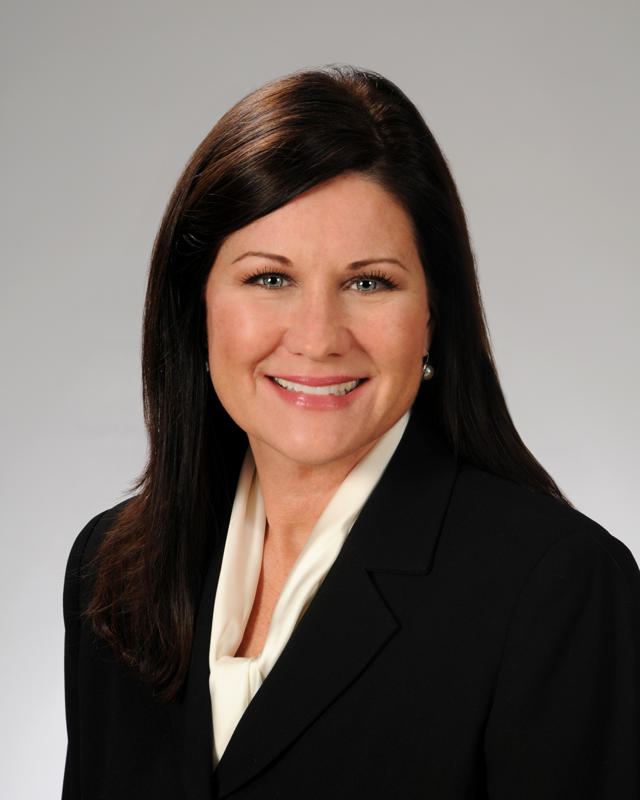 As a second generation Realtor and third generation Houstonian, Stephanie lived near Uptown Park, and raised her family in northwest Harris County. She can help you find the right home, be it location or schools. Stephanie knows working together takes trust and teamwork. She treats each real estate transaction as a partnership and works diligently with clients to build successful relationships.
Being a consistent award winning top producer, Stephanie has earned her professional designations as Accredited Buyer Representative (ABR), Certified Negotiation Expert (CNE), and certifications with Leading Real Estate Companies of the World certifications for Relocation Sales Specialist and Relocation Service Expert. Stephanie is Relocation Certified and works with Cartus, SIRVA, Weichert, Brookfield, Halliburton, and many more.
Family and friends are the treasure of her heart! Married to her wonderful husband, Tom. They have a son and twin daughters. Stephanie is an active member at Windwood Presbyterian, volunteers with marriage and youth ministries. She supports Northwest Area Ministries, Cypress Area Ministries, Stoney Creek Ranch, HOPE Center, Pearl Fincher Museum, University of Texas Alumni, Concordia University @Austin.
Stephanie Swope Martens, ABR, CNE
Better Homes & Gardens Real Estate Gary Greene- REALTOR®
C: 713-922-8529 | O: 281-310-5888
Cartus Relocation Certified
http://www.stephaniemartens.com/

---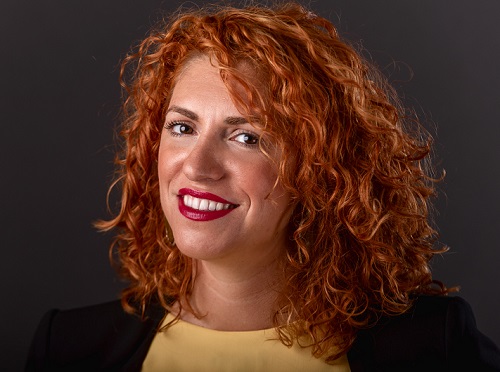 Claudia Da Silva, Licensed Real Estate Salesperson, provides perspectives and insights gained as a proud resident of Houston, Texas and ensure an optimal experience for her real estate clients.
A dynamic businesswoman, Claudia Da Silva is a board member of NAHREP, HAR IAG and co-founded WOW Network both to empower and build communities. This valuable experience and her insistence on taking the time to understand her client's individual needs, informs her ability to deliver responsive, highly personalized service that transforms their dreams into reality; a formula that she adheres to in her Real Estate business.
While running her business, Claudia developed strong negotiating skills, marketing strategies and extensive, longstanding business relationships with the various entities involved in the real estate transaction, an added benefit for her real estate customers. Claudia prides herself in attending to her buyers' and sellers' very individual requirements with every attention to detail, seamlessly navigating the buying and selling process, making each transaction a positive experience.
Claudia has completed a rigorous and specialized training process to earn a Certified International Property Specialist (CIPS) designation from the National Association of Realtors. She has helped clients, including international investors wishing to invest in United States properties and customers who are relocating abroad. A world-traveler, Claudia is fluent in Portuguese, Spanish and conversant Dutch with in-depth local knowledge of Central America and Europe, she is eager to help buyers and sellers alike take advantage of Berkshire Hathaway worldwide network and close their international real estate transactions.
---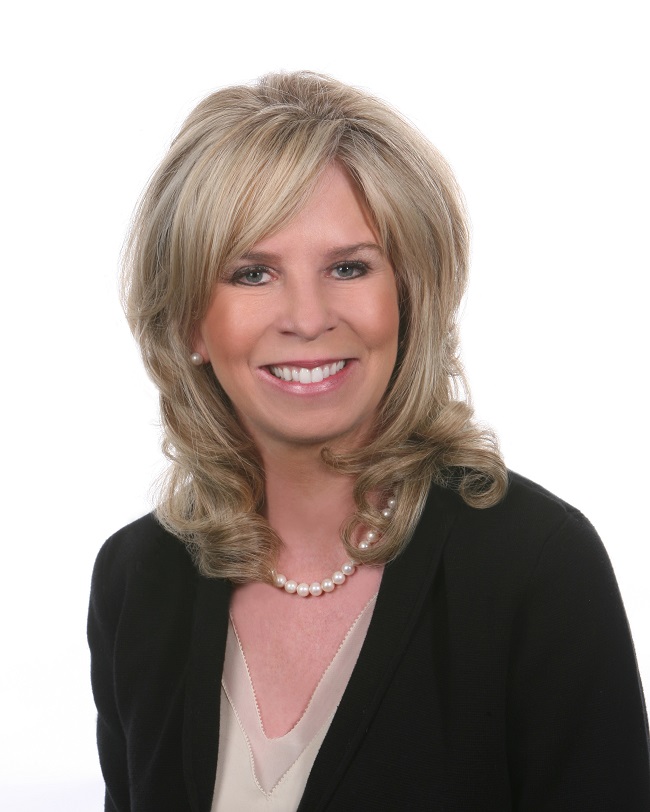 Denise Kane is with RE/MAX Elite Properties, the Renee Buckhoff Group. Denise has been a realtor for 11 years and is an expert in finding and selling homes and contract negotiations. She has represented clients from all over Houston including Katy, Cypress, Tomball, The Woodlands and Inner Loop. She is client focused with unparalleled service and results. Buyers and Sellers will appreciate her easy communication style and professional attitude.
---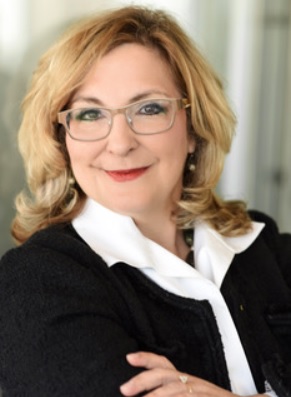 Laurie Coton is a third generation Houstonian who has lived and worked in the Inner Loop for over 25 years. As managing broker for Nan and Company Properties/Christie's International Real Estate, she provides top-notch mentor-ship to clients and colleagues through her warm, caring attitude and attention to detail. She specializes in creating an open line of communication and believes sincerity and professionalism are keys to offering unsurpassed service.
Laurie holds a degree in interior design from the Art Institute of Houston, a BBA from the University of Texas and has studied art history and architecture. Prior to becoming a realtor, Laurie held a successful career in residential remodeling & interior design where she learned to fine tune her expertise in subjects such as space planning, home infrastructure, construction, furniture placement, and finish selections. She is able to help clients make logical decisions about the purchasing process as well as assisting in creating an environment that not only suits their aesthetic but is also highly functional. If you're looking to buy or sell in Houston, you're going to need someone who is well-rounded, knows reports, can visualize a finished project, and gives trustworthy advice on the contracts that come with it. There is no one who will represent you better because Laurie understands what her clients need even before they do.
In addition to owning her own business, Laurie is on the HAR Political Affairs committee and the Professional Development Committee. She is also active with American Society of Interior Designers, River Oaks Networking, The Houston Livestock Show & Rodeo and WOW charities. Much of her past volunteer efforts have been spent at St. John's School, River Oaks Elementary, Zoo Friends, AFS and Wellsprings Resources.
---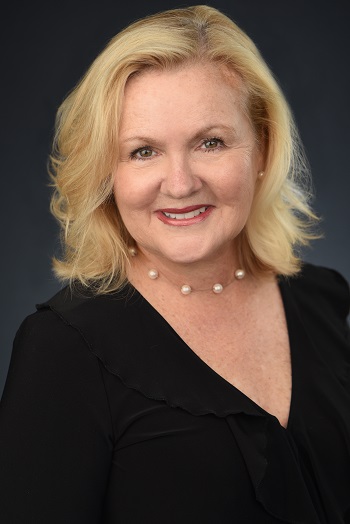 Serving West University, River Oaks, Galleria/Tanglewood, Bellaire, Willow Meadows/Meyerland area, Montrose, Midtown, Memorial, Rice Museum District & Rice Military, University area, EaDo district, Memorial Park, Heights areas, Suburban Master Planned Communities and Relocation Specialist.
Realtor since 1988, Rookie of the year 1988
Office & Company Top Producer 1989-2017
Named "Top Producer Realtor" for 2004-2016 by Houston Area Realtors (Only the top 150 Realtors of 20,000 city-wide members receive this recognition) 2007-2012 top ½% of all Realtors
2017 Top 5 GCI Coldwell Banker United, Realtors (of over 800 Realtors) 2010 Number 2 in State of Texas
4.99 out of 5 approval rating per Buyers and Sellers
Holder of B.A. & Master's Degrees
Houston resident since 1975
Founding member of Texas Heart Institute Associates
Multi-Lingual

Multiple referrals from:
Former clients
Coldwell Banker United's Corporate Relocation department (whose clientele include major Fortune 500 companies, USAA)
Cartus (the world's largest relocation company)
Other Third Party Relocation companies

Coldwell Banker International Previews Specialist
Chosen twice by the former owner of Coldwell Banker United to represent him on the purchase and sale of his personal residences
References available upon request
Recipient 2018 Coldwell Banker Humanitarian Award
---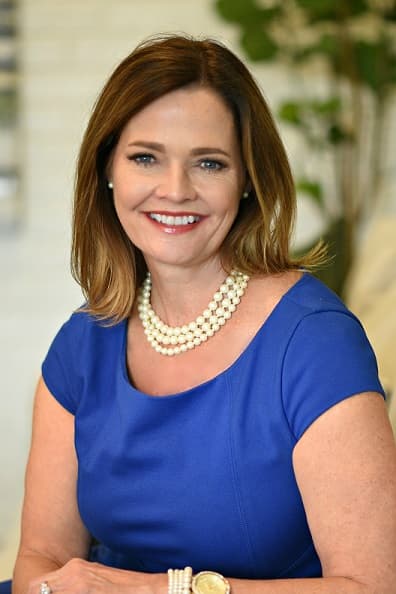 Ask others what they think about Melissa Baker, the response will be a long list of superlatives that includes tireless, eager, compassionate, committed, reliable, and lots of fun. They'll say she is a hard worker, the kind of person who will take initiative when no one else will, and one who strongly believes in the power of positive thinking.
At the end of 2016 she was recognized as one of the top producers in the Cypress Office. Part of her success is due to her participation in The nationally recognized Ninja Skills Workshop where she learned the tools it takes to become a trusted real estate adviser. That experience led her to be honored as one of the top producers company wide for two of the quarters in 2017.
A former flight attendant, Melissa learned much of what's needed to be successful at selling real estate while flying above it. First, of course, was the importance of good customer service. No flight was ever the same and anything could happen, so flexibility, good organization and patience were a must! Through the international routes she flew, she learned a lot about diplomacy and working with people of different cultures.
As a mother who raised three children in the Cy-Fair area, she certainly knows the needs of growing families – whether it's housing requirements, schools, shopping, and access to sports, or neighborhood amenities, available activities and businesses that cater to families. She is and always has been extremely involved in her community and schools through volunteer work.
Her philanthropic nature led her to join National Charity League, Cypress Belles Chapter, where she was very involved for 10 years, she served many board positions including president. As mother/daughter charitable organization, it has given her the opportunity to serve her community alongside her daughters.
Add to that, her membership in a book club, two tennis teams and her board membership on the BlackHorse Ranch's HOA, she's a veritable whirlwind of positive activity.
---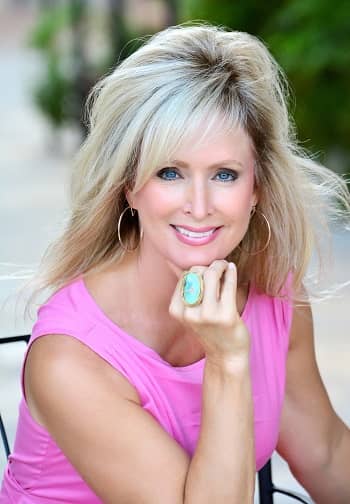 When Native Texan Tammy Bateman started as a Realtor she found, as predicted by a friend, that she was a "natural." She remembers that he went down the list of her qualifications: ability to analyze and negotiate; professionalism; strong ethics; sense of style; and ability to work with people in all walks of life. It was a defining moment for Tammy who took the plunge and received her Texas real estate license in 2000 and her brokers license in 2010!In May, 2009, Tammy opened her exciting new company located INSIDE the HEB to be right in the community, ready and available to everyone! Recently, Tammy saw the need to adjust to the changing market in Houston and find ways to meet her clients' needs better, so the office physically moved into first-floor walk-up space in Hedwig Village.
Tammy's career has been a resounding success. A consistent top producing Realtor, she understands that a solid reputation builds good repeat and referral business, which she enjoys in abundance. Tammy realizes that in a fast-changing, competitive market like Houston's, it is imperative to stay abreast of market conditions and changes. She continues to do her research and attends real estate seminars in addition to any advanced real estate related education. Tammy holds the coveted Certified Luxury Home Marketing Specialist (CLHMS) designation.
Although Tammy's main sales focus is the Memorial Villages, including Spring Valley Village and neighborhoods inside Loop-610, she believes one of her primary strengths is her ability to relate with all people, no matter their background or where they live. "I sell homes anywhere in the city, regardless of price or location," she says. "My forte is finding exactly what clients want and negotiating to get it. I love a challenge and I love helping my clients."
Tammy grew up in the Beaumont-Port Arthur area and holds a Bachelor of Science in Business Administration with a minor in Psychology from the University of Houston, both fields helping her immensely in the successful practice of real estate. She is a major underwriter for her local schools; passionate about giving back. Tammy participates in the annual MS150 to support multiple sclerosis. Tammy also enjoys animals and any opportunity to foster or rescue them. Tammy's free time is spent entertaining and with her two boys enjoying sports and travel.
Tammy has been featured by Texas Monthly as a Five Star Profile winner four years in a row!
Tammy Bateman
713-557-5007
Website: www.tammybateman.com
Contact Info
---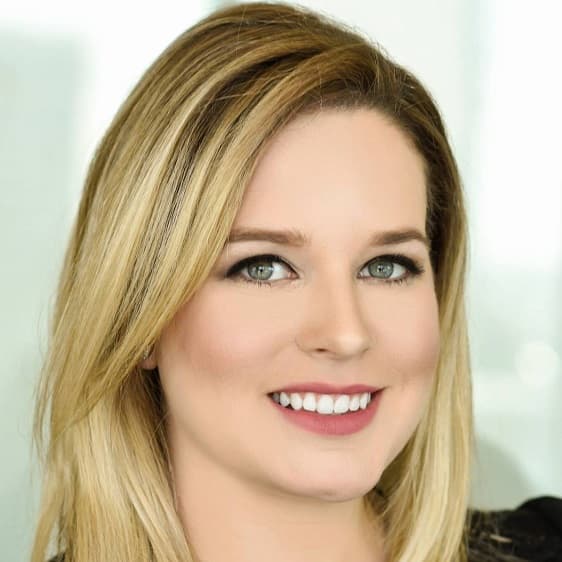 Ronda Ross
is seasoned businesswoman who goes the extra mile for her clients. Her strong leadership, work ethic, and dedication to the community has resulted in recognition as the 2015 International Emerging Leader of the Year as well as the President for the National Association of Women Business Owners-Houston. Ronda understands that buying a home is often the biggest transaction anyone can make. As a Certified Negotiation Expert, she holds the additional training and skills to ensure the very best deal for her clients. When you're working with Ronda, you're working with a consummate professional you can trust.
Before a career in real estate, Ronda worked with various companies within the oil and gas industry in fields such as marketing, business development and supply chain management. However, the desire to pursue her true passions in architecture design empowered her to make the natural transition to real estate. She now leads a fulfilling career in helping her clients buy and sell homes in the Greater Houston area. An alumna of Texas State University, Ronda's degree in International Marketing allows her the skills to give sellers' homes the proper exposure they deserve while helping buyers find the most qualified homes to match their needs and requirements.
Ronda continues to take care of her clients even after the transaction, often becoming close with most. The people she has met and the relationships she has built are some of her favorite parts of working in the industry. Ronda is active in several Houston organizations such as Women of Wardrobe, Dress for Success, the Houston Food Bank, Texas Children's Hospital and Candle Lighters. Born and raised in Houston, some of her favorite things to do during her free time involve trying new Houston cuisine as well as travelling to new places where she can feed her enthusiasm for new cultures and architecture.
Ronda Ross
713-557-1936
Ronda.Ross@nanproperties.com
Designations:
CNE – Certified Negotiating Expert
VLB "Veterans Land Board" Certified
Luxury Certified
Awards:
Future Business Leaders

2015 International Emerging leader
Organizations I am Active in:
President of NAWBO (National Association of Women Business Owners) 2017-2018
Public Relations Director for NAWBO 2016-2017
Ambassador for Texas Children's Hospital 2016-2017
F.R.E.S.H with the Houston Food Bank 2016-2017
W.O.W Women of Wardrobe for Dress for Success 2015-Current