There's no end to tour options in H-town, so join the fun and leave it to expert guides to give you the full low-down on Houston and surrounding areas. Even native Houstonians learn something new on these excursions! Check out some of our favorites below.
1. Houston Urban Adventures: The Heart of the Tunnel Walk— 4-Hour Tour
If you saw Jeff Bridges' Oscar-winning performance in the movie Crazy Heart, you might remember the scenes filmed in Houston's Tunnel System. This urban tour takes you down into that underground to explore the city's network of intriguing shops and restaurants.
After visiting the city's underground, your next stop will be one of its highest points. The tour takes you up an elevator to the 60th floor of the Chase Tower, the tallest building in Texas. From the sky lobby, you'll see miles of spectacular views and rave about the photo ops.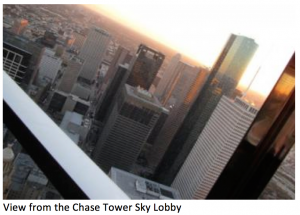 Below in the 1929 Chase Bank Building, history comes alive in eight frescoes and a stained-glass window depicting pivotal scenes from Texas history.  Also on the itinerary is a visit to Pennzoil Place, a towering trapezoidal building with bronze-tinted glass; the One Shell Plaza skyscraper; and Wells Fargo Plaza, the tallest all-glass building in the Western Hemisphere.
Shop at a boutique with unique items from around the globe and visit Houston's visitors center, one of the nation's largest.  You'll lunch at one of the eateries in the Houston Tunnel and then head to the Theater District and Downtown Historic District.
Why it's cool:  Experience an adventure that encompasses the city's architecture, history, culture, and art all in one tour.  Shop, eat, and take in the heart of the city.
Where you report for the tour:  Meets at 9:30 a.m. Monday through Friday, Georgia Market, 420 Main Street, Downtown Houston, TX 77002. Ends at same location.
Reservation details:  Book online; bring the voucher to the tour guide at the meeting point. Maximum group size is 12.
Cost:  $35 for each adult (12 & older). $25 for each child, ages 6 to 11. Free for children younger than 6 (inform guides before tour).
Contact information & website:  713-222-9255; www.houstonurbanadventures.com 
2. Houston Urban Adventures:  Historic Downtown Pub Tour—3-Hour Pub Crawl
Drink in Houston's history along with its local brews and signature cocktails.  The tour covers four unique watering holes, starting with a bar located in what used to be an 1895 gambling parlor.  Choice of bars can vary by tour but may include a wine bar, a club that doubles as a tailor shop during the day, and a lounge with a rocking jukebox of fifties hits.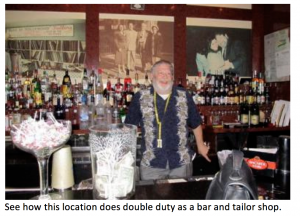 Learn about Houston lore as you stroll by the historic buildings and sites of Market Square Park. You'll hear tales of brothels, bad behavior, murder, mayhem, and restless spirits. Enjoy pinball or pool at an upscale club and finish the night with toasts at a bar inside the 1912 Union National Bank Building.
Why it's cool: Offers the perfect blend of history and hooch enjoyed with good company
Where you report for the tour: Meets at 6:30 p.m. Monday through Saturday, Georgia Market, 420 Main Street, Downtown Houston, TX 77002. Ends at the same location.
Reservation details: Book online; bring the voucher to the guide at the meeting point. Maximum group size is 12. Participants must be at least 21 years old and have a valid photo ID.
Cost: $30 for each adult
Contact information & website: 713-222-9255; www.houstonurbanadventures.com
3. Houston Greeters—2- to 4-Hour Greets
How it works: A knowledgeable, friendly local volunteer with Houston Greeters, a nonprofit, acts as a guide to visitors, Houston newbies, and even locals who select an activity of their choice as a greet.
Greets might include a downtown history walk, a taste of some fabulous soul food, a little Texas two-step dancing, or a visit to the Buffalo Soldiers Museum. The volunteers are passionate about Houston, its diversity, and the vibrant cultural offerings in its many communities.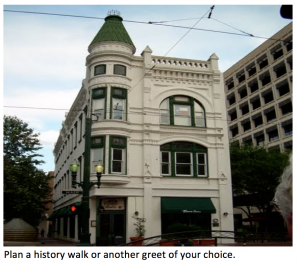 Why it's cool:  Houston Greeters become immediate friends who provide a welcoming experience, sharing their love and knowledge of Houston. On top of that, the Greeter service is free, and Houston's Metro system donates bus and rail passes for participants. Of course you're welcome to make a donation to Houston Greeters to show your appreciation for a great time.
Where you report for the tour:  Arrange your meeting time and location with your Greeter.
Reservation details:  Go to the website www.houstongreeters.org to fill out the "Request a Greet" form at least a week in advance of your desired greet.  A volunteer will be back in touch.
Cost:  No charge!  You pay only for your own costs associated with the activity.  Donations to this nonprofit are graciously accepted.
Contact information and website:  713-GREETER (713-473-3837);  info@houstongreeters.org; 901 Bagby St., Suite 100, Houston, TX  77002.  www.houstongreeters.org
4.  Baywatch Dolphin Tours—45-minute Cruise
Experience an encounter with dolphins in their natural habitat on this Galveston Harbor tour that delivers plenty of fun and fascinating information for a family-affordable price.  The 34-foot Baywatch I is a propeller-free boat that's safe for marine animals near it.  Coast Guard certified for 36 passengers, the jet boat has a covered interior that's heated in cool weather.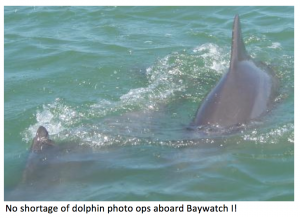 Why it's cool:  This tour will score you big points withall ages in your group (plus it's easy on the wallet).
Where you report for the tour:  2100 Harborside Dr., Galveston, TX 77550.The ticket booth is located at 21st Street and Harborside, Pier 21, by the Harbor House Hotel/Olympia the Grill. Boat is docked behind Willie G's.
Reservation details:  The boat leaves every hour on the hour from 10 a.m. to 5 p.m. 7 days a week year round (subject to seasonal and weather conditions). Arrive 30 minutes in advance for tickets and seat selection.  First come, first served.
Cost:  $10 for adults; $5 for children 12 and under; free for infants and pets. Check out the discount coupons online.
Contact information & website:  832-859-4557; CaptainBayWatch@hotmail.com;   www.galveston.com/baywatch 
5. Bayou City Adventures:  Bayou Leisure Houston Bike Tour—2 Hours
Hit Houston trails on bike with family and friends! Comfort bikes accommodate adults, youth, and children 8 years and older. You'll wend your way through the city's captivating historic and urban sites and follow the Sabine Promenade along the Buffalo Bayou Park. The park covers 124 scenic acres with biking and jogging trails and one of the country's best skate parks.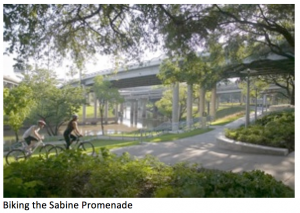 Why it's cool:  Learn about Houston and explore its beauty by bike, all with zero emissions!
Where you report for the tour:  Meet at 1520 Silver Street, Houston, TX 77007 for the excursion and your bike.  
Reservation details:  Go to the website to schedule your reservation.  Arrive at least 15 minutes before the tour start time so you can get the right bike for you.
Cost:  $27 per person; includes bike, helmet, and bottle of water
Contact Information & website:  Phone:  713-538-7433; Fax:  281-407-0712; info@bayoucityadventures.org; www.houstonbiketours.com/cycling/Home.html