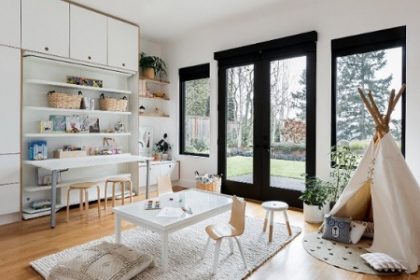 Modern toy rooms are designed to be both stylish and functional. They are typically filled with colorful furniture, vibrant rugs, and minimalist décor. Toys can be organized on shelves, in bins, or on baskets to create a clean and organized look. Wall art, photos, and accent pieces can also be added to the room to create a more personalized look. A modern toy room should be a fun and inviting space for children to play and explore.
Modern toy rooms in 2023 will likely be equipped with technology that allows children to play interactive games and engage in other activities. These rooms could include walls with interactive screens, virtual reality headsets, robots, and other tech-enabled toys. The ceiling could also be equipped with projectors that can project movies, cartoons, and other visuals. Additionally, the room could include a computer and a printer so that kids can create their own projects and games. Ultimately, the goal is to create a safe and stimulating environment that promotes play, learning, and imaginative exploration Here are some features and trends you might find in modern toy rooms:
---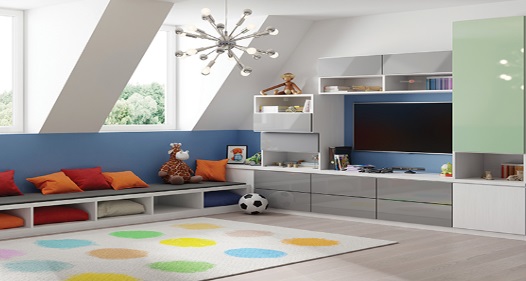 Open and versatile layout: Modern toy rooms often feature an open floor plan that allows for flexibility in play and movement. This design encourages creativity and imagination, as children can easily transition between different play areas.
---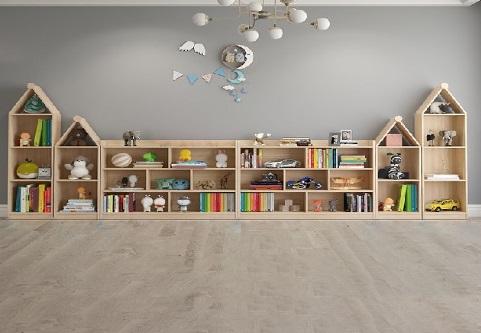 Integrated storage solutions: Toy rooms now prioritize efficient storage solutions to keep toys organized and easily accessible. Built-in shelving, cubbies, and bins are popular options for storing toys, books, and art supplies. Some toy rooms even include custom-designed storage units that blend seamlessly with the room's décor.
---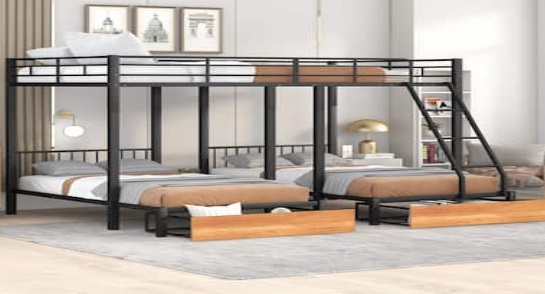 Multi-functional furniture: " rel="noopener" target="_blank">Furniture in modern toy rooms often serves multiple purposes to maximize space and functionality. For example, a storage ottoman can provide seating while also offering storage space for toys or blankets. Convertible play tables can transform into study desks or art station s as children grow.
---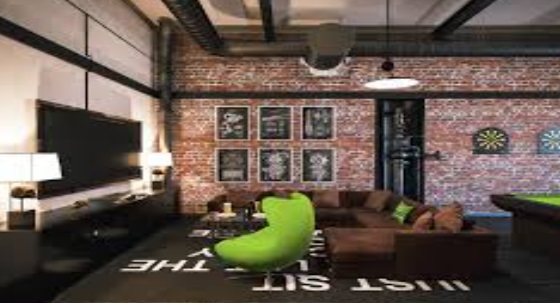 Technology integration: With the rise of technology, modern toy rooms may include areas dedicated to interactive digital play. This could involve video game consoles, virtual reality setups, or smart toys that can be controlled via mobile apps. However, it's important to strike a balance between screen time and other forms of play.
---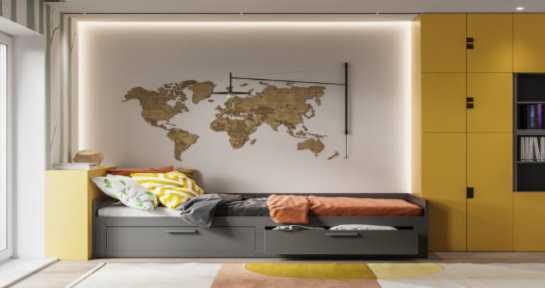 Learning and educational toys: Many modern toy rooms emphasize learning and development. You might find a wide variety of educational toys, puzzles, building blocks, STEM kits, and art supplies that encourage cognitive, social, and motor skill development.
---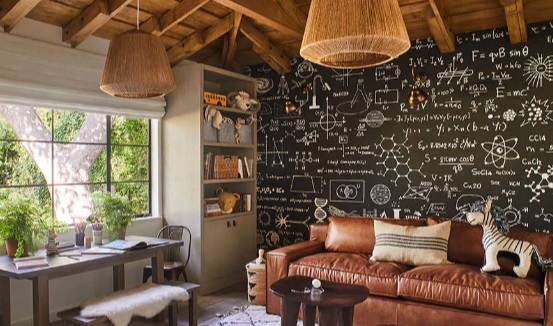 Imaginative play spaces: Modern toy rooms often feature designated areas for imaginative play, such as play kitchens, dollhouses, puppet theaters, or construction zones. These spaces provide opportunities for children to engage in pretend play and role-playing activities.
---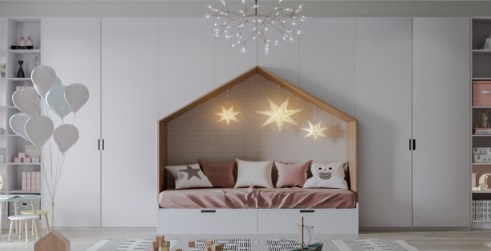 Relaxation corners: Some toy rooms incorporate sensory corners or relaxation areas to provide a calm and soothing environment. These spaces may include soft seating, cozy reading nooks, sensory bins, or interactive sensory walls with lights, textures, and sounds.
---
Moving toy rooms is the most important thing to keep in mind is to keep it organized. Start by sorting all the toys into categories and then pack them up in boxes or bins, labeling each one so you know where to find them when you arrive in your new home. Make sure you don't forget to include all the small pieces and accessories. If you have shelves, take them apart and pack them separately so that you can easily reassemble them when you arrive. If you have a lot of large items, such as ride-on toys, it may be best to rent a truck or trailer. This will allow you to transport them safely and securely, and you won't have to worry about them being damaged in transit. When you get to your new home, start by setting up the shelves or bookcases so that you have a place to put all the toys. Then start unloading the boxes and bins and sorting the toys into their new homes. Make sure to keep all the small pieces and accessories together so that they don't get lost. Finally, once all the toys are unpacked and sorted, it's time to get creative. Add some color with wall stickers or paint, hang some art, and arrange the toys in a way that will make it easy for your kids to find what they're looking for. Have fun with it and make the room a place that your kids will love to play in.
---