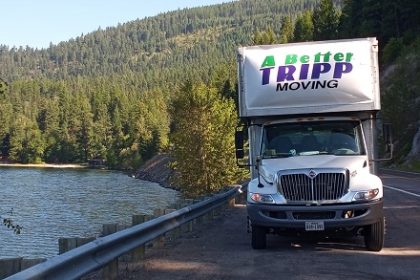 Spring is the time of which we associate with fresh beautiful flowers, afternoon warm suns, gorgeous green landscapes and breath of fresh air. The weather is perfect for the moving process for you are not moving in the snow or cold or loading boxes in the heat. Nice weather helps reduce the stress both physically and mentally during a move. Spring is the time for relocation, renovations and remodeling. Your home should be a peaceful refuge and an escape from work.
---
Spring is the best season to sell your home
Selling in the spring usually offers higher prices and quicker turnaround for your home. Most people prefer to purchase a home and settle before the summer. Vacations and scorching summers make moving more difficult. Spring cleaning usually gets done now with more organized and tidy homes. Landscape is more attractive with beautiful flowers in bloom and lush shrubberies.
---
Spring Clean your Home
Staging and spring cleaning will help sell your home. Organizing, Decluttering, repairing and decorating your home will only entice your home to sell. When you declutter, you will have less items to pack, more storage space in your new home and less expenses to move. You want to trash, sell or give away items not needed. Decorating and repairing your home will also help sell your home faster too.
---
Spring Moving
Start your moving preparations as soon as possible to avoid the side effects of last minute moving stress. Have a relocation budget for moving expenses, transportation costs, and repair expenses. Purge your home of anything unnecessary and unwanted items. Book your move as soon as possible. Wear sunglasses and have sunscreen when moving in the spring. Rain boots may be needed if rain appears. Reputable moving companies are your best choice. You want to choose reputable movers. Reputable Moving Companies have US Dot numbers, TxDMV number and MC number, accredited BBB, and google reviews. Read and understand all information provided by the mover such as the Estimate, A Ready to Move Brochure, Mover's Tariff, Process for Handling Claims, Mover's Arbitration Program and Your Rights and Responsibilities When You Move booklet. Spring is your refuge from winter and reorganizing your life.