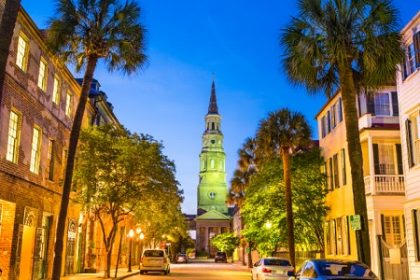 South Carolina is a charismatic state with breathtaking views of majestic mountains upstate to the gorgeous sandy beaches on the coast of the Atlantic. South Carolina is a state in the southeastern United States; it is bordered by the Atlantic Ocean in the southeast, by North Carolina in the north and northeast. Three geographic land areas define South Carolina; the Atlantic Coastal Plain, the Piedmont, and the. Blue Ridge region. Beautiful cities, charming villages and towns add to the attraction of living in South Carolina. South Carolina derived the name of Palmetto State because of the location in the Deep South and its official tree is the Saba Palmetto.
---
Lower Cost of Living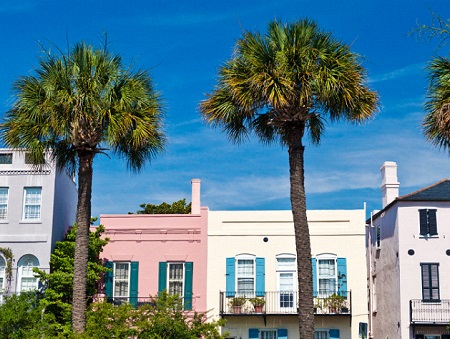 The cost of living is South Carolina is slightly lower than the national average cost of living and is the 11th most affordable state in the United States. South Carolina has the lowest property taxes in the Union. Housing prices, groceries, transportation and healthcare costs are relatively affordable. The cost of living will depend on where you live in South Carolina and your lifestyle.
---
Housing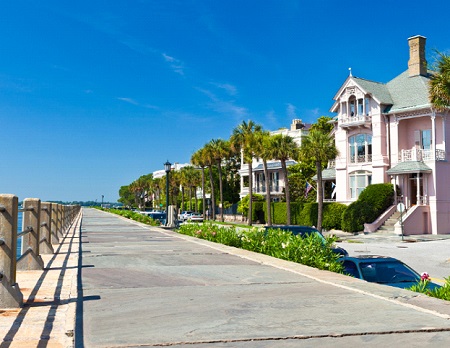 South Carolina has several vibrant cities and charming towns to choose from. The best place to live in big cities are Charleston, Greenville, Columbia, Summerville and Bluffton. The average pricing for a home is $267,000 and renters pay a median price of $1350. Many residents buy second home in South Carolina. Charleston is famous for its well-preserved architecture, beautiful beaches and rich cultural heritage. Charleston is nicknamed the "Holy City" for its many church steeples dating back to the 1700s. Myrtle Beach is one of the most affordable South Carolina coastal towns and it also has an amazing job opportunities. Greenville is often praised for its scenic beauty, promising job market, outdoor activities, thriving outdoor area and a family-friendly atmosphere. South Carolina's capital city of Columbia sits in the state center and is roughly three hours from sandy beaches and less than two hours from the country. The capital city is known for its historic charm and vibrant arts. Summerville is a thriving and affordable suburb approximately 30 minutes outside Charleston. You can enjoy modern amenities like easy access to an international airport or the beach. Bluffton is one of the best places to live in South Carolina for families: you're close to the beach and has a low crime rate.
---
Employment and Universities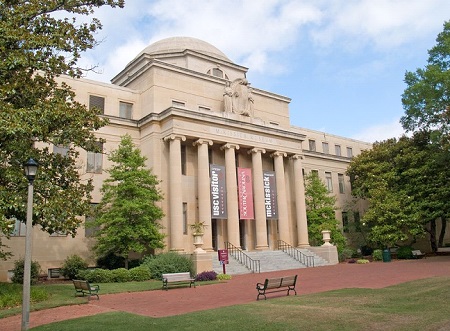 The average salary in South Carolina is $54,000 and the best city to make money is Myrtle Beach. Technology, advanced manufacturing, aerospace, automotive, agriculture, bio pharmaceuticals, energy. The best universities are Clemson, University of South Carolina, Medical University of South Carolina and College of Charleston. Top Manufacturing companies in South Carolina are Michelin, BMW, Boeing, GE and Volvo.
---
Weather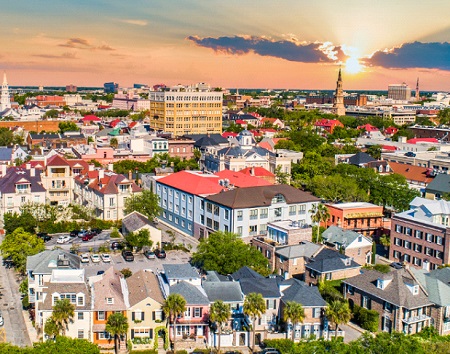 South Carolina has a humid subtropical climate, characterized by hot summers and mild winters. Temperatures will range from 40 degrees in the winter to 80 degrees in the summer. Coastal areas can be prone to tropical storms and hurricanes which lasts from June to November.
---
Culture and Society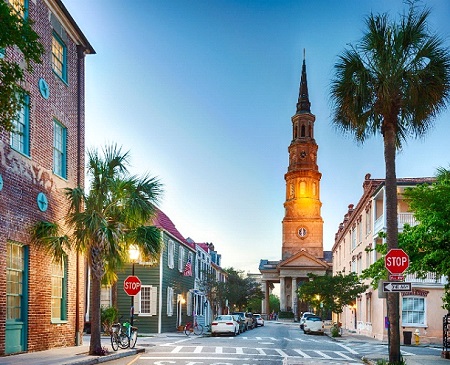 South Carolina has a lot to offer from wide open living space, small town charm, big city living and southern hospitality. Lifestyle in South Carolinas has diverse communities, exorbitant foods, southern charm, historic place, big cities and abundant outdoor activities. You can enjoy the beach life to the city life to the mountain life. The food scene in South Carolina is not to be missed from barbeque, sweet tea, hush puppies, blue crab, homemade biscuits, grits and Caribbean food. Mustard base barbeque is they are known for. Sweet tea vodka is a South Carolina hospitality drink. South Carolina annual Spoleto Festival is one of the largest performing arts festival in the country. South Carolina is one of the most patriotic states in the country and fireworks are legal. South Carolina is known for the hospitality of Bless your heart, thank you, rocking chair son front patios, family cookouts and southern music to uplift your spirits. Golf is very popular in South Carolina.
---
Outdoors and Recreation

South Carolina's landscape offers endless forests, saltwater creeks, astounding lakes, breathtaking sunrises and sunset and the magnificence of the Appalachian Mountains and the mesmerizing beaches of turquoise water. There is abundance of wildlife, waterfalls, island ferry rides and charming town marking the miles along the way. There are plenty of outdoor activities to enjoy such as hiking, , biking, water rafting, paddle boarding, and fishing. The majestic mountains can be seen in Smokey Mountains and Appalachian Trails. South Carolina boasts impressive National Parks, national monuments, natural historic sites and protected lands. The battery in Charleston is such a gorgeous place with breathtaking views, of the ocean, winding front porches, and Spanish moss and palm trees. Sky Wheel is the ride to ride to see the gorgeous view of Myrtle Beach. Congaree National Park preserves the larges forest of old worth bottomland hardwood left in the United States.
Blue Ridge Parkway is 469 miles long and is America's longest linear park and is named after the Blue Ridge Mountains which are part of the Appalachian Mountain range. Tourists and locals also enjoy driving along the Blue Ridge Parkway which offers breathtaking view of the Blue Ridge Mountains, valleys, peaks and countryside. The Parkway is most popular in the fall when the leaves begin to turn shades of bright red, orange, and yellow. South Carolina wetlands are made for gators and please do not feed them. Magnolia Planation is home to the most exquisite gardens in South Carolina. South Carolina is nature lover paradise with spectacular view and amazing recreational activities for the whole family.
---