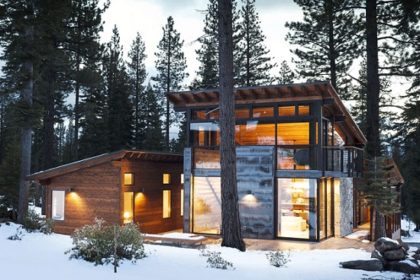 Moving to the mountains can be very intrigued with the gorgeous mountains, beautiful landscape and the amazing sounds of nature. Mountain Living can be peaceful with the fresh air, vast countryside, and roaming deer's. The natural elements become a work of art. The activities are abundant with snow skiing, snowboarding, sledding, mountain climbing, mountain biking and canoeing. National parks are the best entertainment for your family. Rustic restaurants, high alpine ski resorts, outdoor theatres ,art museums, boutique shopping, cafes and a trendy downtown with quaint buildings is a great way to spend your time in the mountains.
Resort Living
You may want to rent for a week in resort areas to see if you love the place. Peak times can cause traffic jams, loud noises, and waits to your favorite restaurants. Snow activities are abundant of snow skiing, snowboarding, and snow mobiles. Mountain activities include fly fishing, mountain climbing, biking and canoeing. You will need a raincoat and a heavy coat to live in the mountains. Sunscreen and hats are a must to survive the winter life. You need a four wheel drive to get around during the winter months. Commuting to work and stores can be 30 minutes away. Prices in stores and gas will be higher than rural cities. You may want to shop on line for faster and easier pickup. You will be living moments away from the slopes and can ski 100 days a year instead of five to ten times.
Weather Limitations
You have extreme weather conditions such as flooding, snow storms, and high winds. The altitude is high therefore you need to drink lots of water. A four wheel drive is a must for mountain living. Cellular data will be harder to receive in the mountains. You are more susceptible to power outages, extreme weathers, flooding and in-passable roads. Mudslides, Snow avalanches, and falling trees can block roads for days. A snow mobile is a great way to travel during extreme weather conditions.
Building Permits
You want to hire an inspector to check your French drains, water tanks, fireplace, wood decks and hot tubs in your home. You need to know about flooding areas, falling trees and building permits. Building permits show where you can build on the mountain. Zoning and mineral rights are needed to be inspected. Water tanks may be needed for summer droughts. You may want to invest on backup generator, propane tanks, batteries, flashlights and candles for when power lines go down.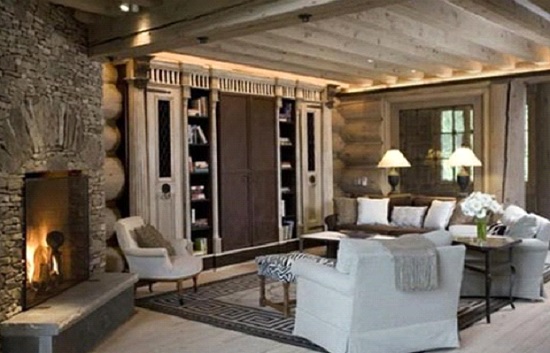 House Décor
Rustic look with distressed hardwood floors or polished woods with a cow hide rug will have the inviting look in your winter mountain home. Barn wood sliders or stone façade gives that ranch look for your home. The windows look best with wood trims and colors of browns or sage green. A fireplace adds the warmth with brick or stone. Vintage lanterns are a great accessory to the mountain home. Leather furniture, wooden rocking chairs, oversized pillows and copper chandeliers add that rustic look to your winter mountain home. Hot tubs are a must in the mountains. Landscape art decorates a mountain home gorgeously. A wine cellar will finish the beautiful look of your new vintage mountain home.