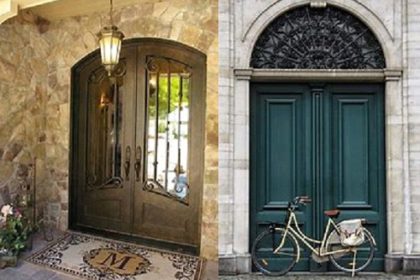 Moving into your new home should be a life experience that is fun and not stressful. Here are some moving tips for you before your furniture arrives.
Makeover The Exterior Door
A front door makes a statement about the appearance of your home. You can have fun adding your personal touch to your front door. Staining the front door makes your door look new again. Painting your door with an exciting color will update your home. Adding wood trim, glass, new hardware or rod iron to your front door will also enhance your home.
Change The Locks On All Exterior Doors
You do not know who has spare keys to your home therefore you want to change all the locks. Also child proof your home too if needed.
Professionally Clean Your Home
You want the carpets steam cleaned, exterior windows washed, bathrooms cleaned and wood floors buffed. You also want to replace all the toilets in the home.
Electrical Upgrades
Install new switch plates. Add GFIs in kitchen and bathrooms. You may want additional outlets for t.v. computers or lighting. Ceiling fans added to the interior or exterior of the home. Add lighting to your house inside and out. You want enough lighting in your closets and bathrooms. Track lighting, chandeliers or outdoor lighting are all great additions to your home.
Have Mechanical Equipment Cleaned and Serviced
Heating and Cooling Systems need to be cleaned and serviced. Replace aeration filters in kitchen and bathroom spigots. Air Filters need to be replaced in heating and cooling system. Check vents filters above the stove. Make sure you know where the fuse box and main water valve is located in case of an emergency.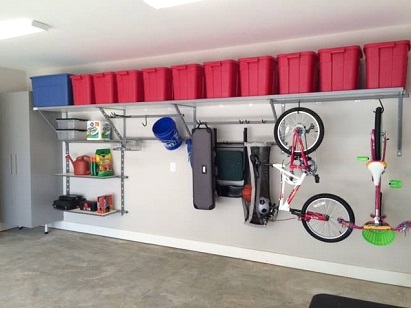 Garage Storage
You could paint your garage floor with epoxy coating. Have your storage shelving and workbench in your garage before you move in. Hang bike ceiling mounts and other safety racks needed in your garage. Maximize your garage space with bins, hooks, and shelving to achieve garage happiness.
Painting The Interior Of Your House
Figure out your color schemes and color and paint the inside of the house before your furniture is delivered. You may want to add crown molding or window treatments. Prepping your new home before the furniture arrives makes the transition easier and more enjoyable.