Copper Mountain Ski Resort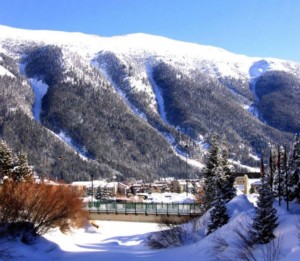 Copper Mountain Ski Resort is in Summit County Colorado and has 2450 acres of ski-able area and elevation of 12,343 feet. The resort is known as one of the oldest ski resorts in the United States. The winter activities are tubing, ice skating, mountain snow cats, mountain tours, skiing and snowboarding. A thriller in Aspen is the Rocky Mountain Roller Coaster which is 5800 feet long with a drop of 400 feet (longest in North America). The mountain city life of Aspen is a showcase of unique of restaurants, cozy shopping, comfort foods, condominiums, live music and taverns.
---
Breckenridge Ski Resort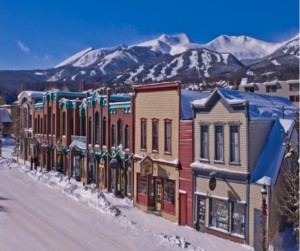 Breckenridge Ski Resort is in Breckenridge Colorado of 2908 acres of skiing and 12987 feet of elevation. The winter activities are snowshoe tours, gold mine tours, ice skating, winter fly fishing, sleigh rides, dog sledding with Siberian huskies, and snowmobiles. They have 5 peaks to ski off with freestyle tricks and hit jumps. Breckenridge is also known as the mountain town with Victorian houses, ski bars and live entertainment. They have the highest chairlift in North America and is the 7th largest ski resort in the United States.
---
Keystone Ski Resort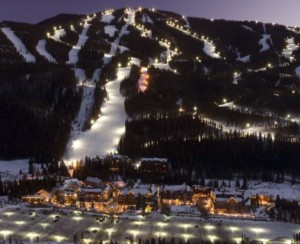 Keystone Ski Resort has 3000 acres of skiing and elevation of 13050. They have the largest outdoor ice-skating rink( five acres) in North America. You can ski three mountains of Dercum Mountain, North Peak Mountain and Outback Mountain and has the highest ski terrain. Keystone is known for their night skiing and the longest ski day of 8:30 a.m. to 8:00 p.m. The night skiing consist of 243 acres of lighted skiing area beneath the starry sky.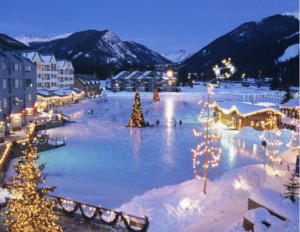 ---
Vail Ski Resort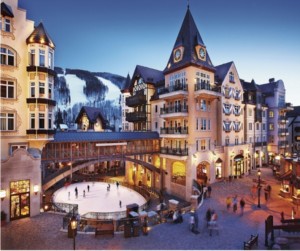 Vail Ski Resort is in Vail Colorado of 5289 acres of skiing and an elevation of 11570 feet. Vail Ski Resort is the third largest ski resort in the United States. They are also known as one the largest ski schools. The longest ski run is 4.5 miles long. Winter activities include tubing, zip lining, ice skating, snowboarding, skiing and nighttime skiing. They have heated cobblestone streets with Alpine Architecture of villa villages to charm you. Vail is a trendy town with award winning hotels, high class entertainment and their famous black bowls.
---
Aspen Ski Resort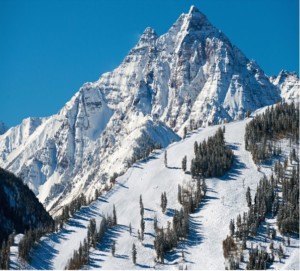 Aspen Ski Resort is in Aspen Colorado with 675 acres of skiing and 11675 feet of elevation. The activities are snowboarding, skiing, snowshoe tours, mountain biking, ballooning, rafting, snow cat diners, and magical skiing. There are four mountains to ski on. Alpine has an amazing Alpine Coaster of 28 mph of cross country skiing. The Viking Hill is an adventurous sledding hill in the Elk Mountains. Aspen is also known for their arts, cultural events, taverns and cosmopolitan nightlife.