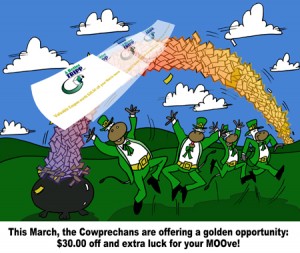 It's your lucky day! We're offering $30 off any move of $500 or more from now until April 5, 2013.
There are two ways to get money off your move. 1) Get a free moving estimates and enter the PromoCode: Lucky.
Or, call us at (877) 266-8348 and mention this coupon.