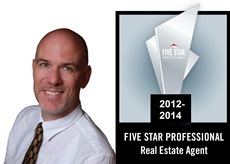 By Katherine Adams
Shopping trends have definitely moved toward searching online first for the perfect item—whether it's a new electronic gadget or a new house. For clients entering the real estate market to find a new home in their desired price range and location, build a new home, or sell their current home, the Internet has made it very simple to do most of the legwork independently.
Further searches easily yield information about schools, local restaurants, shopping, and other amenities in that community. It's all at your fingertips. So, why do you need a Realtor®?
The professional movers at A Better Tripp Moving and Storage, Inc., work regularly with a number of Houston's top-performing Realtors® who have the expertise to give their clients the best advice about buying and selling their homes.
We talked with Steve Bland, a Houston-based Realtor® with Better Homes and Gardens Real Estate Gary Greene, who explained that the Internet is a great place to start to get educated, but just looking at those listings online doesn't tell the whole story. "You need a knowledgeable Realtor® to help fill in a lot of the blanks, and that's where I can help," he said.
What specific important details do consumers miss when they search for real estate solely online?
"Many times, clients tell me what they're looking for in terms of size and location and they really think they've drilled down on all the information, but there's so much more," Bland said. "The Internet can't give you market awareness, but I can. When I hear people say they want good schools, or a short commute, I'm able to tell them a lot of things they didn't know and provide them with options they weren't aware of."
There's another factor that clients often haven't thought of when they're searching online: available housing stock. "A Realtor® can listen to a client and redirect them in ways that wouldn't be possible if they were working alone," he said. "For example, many clients are going to open houses that are listed online—not realizing that there are many homes that they will never see that way because they don't always have an open house."
He's got quite a bit to add on the topic of house hunting by open house. Here are some of his insights.
Not all houses have open houses, so if clients are shopping by online open house listing, they're likely to miss quite a few great properties.
Sometimes houses sell so quickly, the open house is cancelled. Without staying informed through their Realtor®, it's difficult for clients to stay informed of these things, before possibly making a needless trip to tour a house that's no longer available, or never getting a chance to see a home that might have been perfect for them.
Not all houses are on the market long enough to have an open house—that means more missed opportunities for the prospective buyer. The best houses tend to go quickly.
With an agent's "inside" information about housing stock that is available (or about to become available,) clients find many more potential properties than by just searching online.
How does a Realtor® do a better job connecting clients to the available housing inventory than they could do on their own?
 "I ask my clients if they want to see fifty houses or if they want someone they can talk to, who will listen to them, and who will lead them to the ten houses that fit their specifications." Bland said. "A good Realtor® will preview the property to make sure it's a house that really suits the client's needs, not just a house with some good photos."
Here are some examples of hidden details Steve has uncovered about houses listed online:
The house is in a flood zone
There's a sewage treatment center nearby
It's across the street from a high school
The half bath opens into the dining room
"A knowledgeable Realtor® will lead you to fewer houses—but they'll be really good houses," he said. "What's the point of seeing a lot of houses if most of them don't fit your needs? I can rule out a lot of them using your own criteria."
Photos don't say if the AC is not upgraded, or that there are problems with the stucco. "I'm here to point out construction flaws that aren't mentioned online. That's the communication that won't happen unless you have a Realtor® who's listening to clients," Bland said. "This is important guidance that a Realtor® can give to clients that they missed because they were excited about the house."
In what ways is it more advantageous to sell a house with an agent as opposed to just doing a FSBO (For Sale By Owner)? Wouldn't sellers save a lot of money in Realtor®'s commissions that way?
"If you don't have a professional working with you on the biggest purchase of your life, you're just winging it," Bland said. "For example, if you're selling your house and you're not getting that many showings, I can dissect the situation and explain why."
Bland said he starts with the client's ZIP code. "I might tell a client that their house might not seem like it's getting much traffic with six showings a month, but statistics show that the average number of showings for homes on the market in that area is only three per month," he explained. "If you have the resources to inform the client and put it all in perspective, it's invaluable for the client."
Here are some facts that might impact a client's decision about whether to get a realtor or to sell the house FSBO.
The Realtor® knows what the "norm" is for that neighborhood. He or she has the resources and statistics to tell the seller how they fit in to their specific market.
On average, FSBOs sell for 18% less than agent-represented properties, and are on the market 68 days longer.
Relocating is complicated. If clients are not familiar with Houston, can the Realtor® help with finding good ancillary services to address the other factors involved in moving?
"A good Realtor® is a great backup resource," Bland said. "There are so many different services needed in the course of a move. I recommend services to my clients—I get nothing for these referrals, but I believe that if my previous clients have worked successfully with these service providers, I can help my clients have an easier move."
He added that in the same way that online searches for the home can come up with an unsuitable result, a random search for a service provider can be risky. "I recommend people I have used frequently, and they like getting recommendations from me, so they work hard to keep me and my clients happy," he said.
Here are some of Steve's preferred service providers, and Steve's contact is below. 
Moving/Storage Company: A Better Tripp, (713) 266-8348
Lenders: Sente Mortgage, Rabih Chamseddine, 832.408.0806
Texas LoanStar, Laith Daik, 713.802.0606
Inspector: Clear View Inspections, Lee Fassbinder, 713.409.4631
Structural / Engineering Inspector: Wesley Smith, 281.961.1481
Handyman, painter, etc:  Alberto Sanchez, 281.904.3730
Insurance Broker: Gibraltar Insurance Services, Vickie McClain, 832.748.8822
Stucco Repair: Stucco Check Inspection, John Luna, 713.319.5751
Monolite Stucco Systems, Anthony Rivera, 281.575.8981
To contact Steve Bland, visit www.garygreene.com/agents/www.stevebland