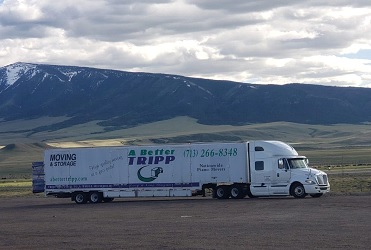 Colorado and Texas have some similarities with their historic neighborhoods, cutting edge restaurants, growing industries, high-rises with downtown city views and luxurious layouts of homes. Colorado has the beautiful Rocky Mountain, national parks, wildlife watching, cosmopolitan cities, historic landmarks and snowmobiling, skiing and snowboarding activities. Colorado's economy is based on its geographical location and it connections to some of the company's major transportation systems Texas is based on energy, manufacturing, and transportation. The inexpensive cost of living, tax breaks, employment opportunities, inexpensive housing, direct flights to almost anywhere, savor cuisines of amazing restaurants, trendy shops, diverse cultures, and friendly people are offered in Texas. They both have the Cowboy theme yet mixed with luxury living.
---
Cost of Living
Colorado and Texas housing market is not slowing down. Buyers in Colorado's average cost for a home is around $600,000. Colorado's home buyers need an average salary of around $90,000. The average listing price in Texas is $220.000 for a home for sale. Texas home buyers need an average salary of $60,000. Colorado has a state income tax of 5% and Texas does not have a state income tax Denver cost of living is higher than Houston.
---
Weather
The weather differs considerably between the two places. Colorado has the high altitude and average temperature of 50 degrees. The snowfall for the year is 64 inches and 16 inches of rain. You need to drink a lot of water in Colorado because of the high altitude. The winters can be from 17 degrees to 40 degrees. You do have seasons in Colorado. May through August is the summer months. Texas temperatures vary from 35 degrees in the winter and 100 degrees in the summer. Texas is very humid and average rainfall is 49.8 inches of rain. Texas has very hot summers from May through September.
---
Sports
Colorado has their Denver Broncos, Colorado Rockies, Denver Nuggets, Colorado Avalanche and Colorado and Colorado Rapids. Texas has their Houston Texans, Houston Astros, Houston Rockets and Houston Dynamos, Dallas Cowboys, Dallas Mavericks, Texas Rangers, San Antonio Spurs. Both cities have major sports arenas.
---
Moving from Colorado to Texas
Moving can be a very stressful time and challenging to get all your valuables from one state to another. Your best interest is to hire professionals who can make the move more efficient and smooth as possible. Long distance moving is determined by weight and distance. You want to hire a registered mover with the proper credentials. A registered mover will be assigned an USDOT number and MC number and Texas DMV number. The mover should provide you a free moving quote. You want to read the Better Business Bureau reviews, reputable websites, and membership of American Moving and Storage Association for finding reputable movers. Movers should provide the following information-a written estimate, mover's tariff, mover's arbitration program, process of handling claims, Ready to Move brochure and Your Rights and Responsibilities When You Move. The customer's responsibilities are reading all moving documents issued by the mover. You want to make sure you are ready for pickup and delivery time of your shipment or promptly notify your mover is something has changed. Professional movers for out of state moves help you save time and money and makes your move more successful. Professional movers also can help you assemble large furniture, handling delicate items deliver in temporary storage and transport your valuable nationwide. Moving to another state can be fun and adventurous.
Texas has the trendy shopping, beautiful lakes and exquisite dining. Houston Livestock Show and Rodeo is the largest rodeo and livestock event benefiting the youth! The Rodeo has carnivals, live concerts, wine-tasting, livestock shows, shopping, dining and the traditional trail ride. Southern friendly hospitality mix with an urban chic city keeps Texas life always interesting and exciting!
---