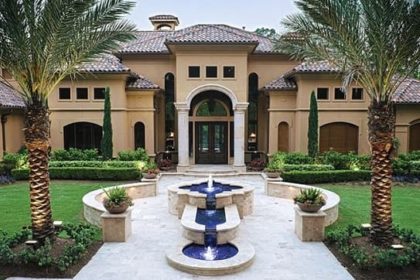 An outdoor fountain can turn your outdoor living into an inviting and relaxing space for your home. Water fountains create an aesthetic and artistic look to your home.
---
Check your Source of Power
Outdoor fountains have variety of power options with the most common hard wired and solar powered. An electrician can check your hardwired fountain that draws on an electric power source to function. Solar powered outdoor fountains have solar panels on these fountains that proved enough power for the pump to function in normal. The water pump is the single most important piece of equipment in your fountain. The pump is not working you need to shut if off immediately. Remove leaves and debris from the pump intake valve. And flush the pump and hose lines so they are not clogged. Replace filters if needed on your water pump.
---
Check your source of Water
Water fountains need to continuously run and be filled with water. You can use your water hose to fill the fountain. Fountains must be check periodically to ensure they have a sufficient amount of water. Dirt, animals, wind and precipitation all can affect the fountains operation. You can mix in additives designed to inhibit algae growth and deposit buildups with each water change. Fresh water helps keep the fountain to run smoothly. Make sure there is enough water in the fountain at all times. If you suspect a leak, turn off the pump and call an expert.
---
Cleaning the Fountain
Water fountains must be cleaned periodically. Some fountains have a cleaning system. You need to drain the fountain and wipe it down. Algae can be removed with diluted bleach mixture. Animal waste and mineral deposits can be scrubbed with soap and water or a water vinegar solution. If you live in freezing temperatures, you need to drain your fountain and turn off your pump and turn off the water to prevent freezing of the pipes. Covering your fountain during the winter months is applicable in winter states.
---
Finishes of your Fountain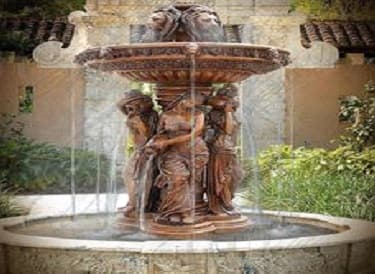 Concrete and Stone finishes require little care. Bronze and Copper finishes require more care yet have a nice contrast to the outdoor fountains. Choosing a copper fountain is a great fountain choice for stone and concrete fountains changes will be needed. The finish is an personal consideration determining your home style.
---
Lighting Options and Complimentary Decor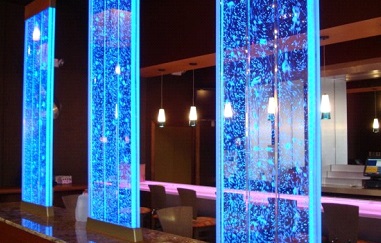 Check all the lighting around your fountain to make sure they work. Colored lights create an ambiance and amber lights are considered smoothing. Multicolored lighting might provide a full effect. A paved path leading to the fountain and planting flowers on ground cover add beauty to the area.
---
Fountains for your style of Home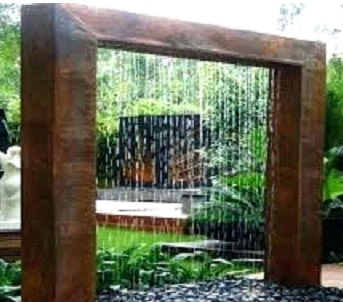 Water fountains should match the style of their home. Tuscany homes will have the Tuscan and a rich look of a fountain. A home with a tropical style may choose a water fountain with a fish. A contemporary home will choose a modern fountain design with abstract shapes of clean lines. A Victorian style water fountain may have a statue of a woman with terracotta plants around it. A Spanish style fountain creates a look of Mexican tiles with a marble finish. Water fountains are an added aesthetic and calming addition to the home.