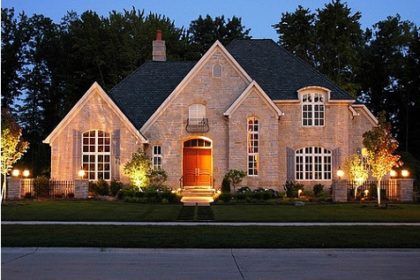 Home Alarm System
You'll want to have an alarm system and a fire alarm system to protect your home.
Home Security signs are great to add to your front door.
Beware of dogs sign on your fence is a great deterrent from theft.
Your home owners insurance will be cheaper with a home alarm system.
Secure doors with frames that are strong, and make sure your hinges are protected.
All windows should be locked.
Exterior lighting on landscape
Exterior lighting prevents burglars from attempting to break in your house.
Make sure you also have the lawn kept up and the landscaping.
You'll want to also stop newspapers too.
Flood lights are great for the garage areas and outdoor patio area.
Programmable Lights and Thermostats
Automatic lights make it look like someone is living in the house.
Programmable thermostats keep pipes from bursting in the winter and wood in the house from swelling in the summer.
Security Cameras
Security cameras give you the extra security your home is safe.
Visible Security cameras are also a deterrent to theft.
Neighbors, Friends or Family
Have someone near check on your house for potential problems.
This also appears someone is living in your house.