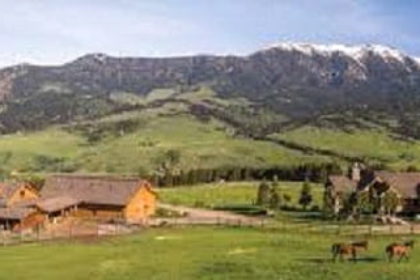 Montana is known as Big Sky Country. The western half of Montana contains numerous mountain ranges. Montana runs from Rocky Mountains to Glacier National Park to the Great Plains. The state has solitude beauty with massive snow-capped mountains, big blue skies, amazing wildlife and wide open prairies. Montana is a hidden secret in the far north of the United States. Montana has the beauty, adventure and love of nature to take your breath away.
Weather
You have all four seasons. The weather is between 50 degrees above zero and 50 degrees below zero. Winters are harsh. You will always want to have a generator, fireplace, and basic winter survival supplies. Summer can be 85 degrees. Snow falls all year round in the mountains.
---
Housing and Areas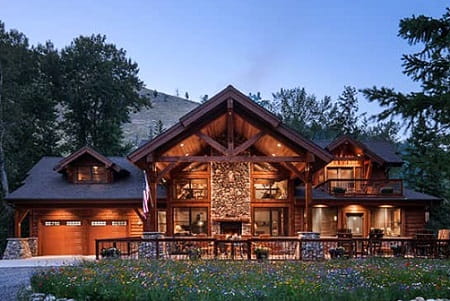 Housing is scarce in Montana and you may have to rent. Big Sky is very expensive and many residents commute. Montana has great mix of city life and country life. The best places to live are Bozeman, Missoula, Billings, Kalispell, Great Falls, White Fish, Livingston Poison, and Hamilton.
Bozeman is a great city to raise kids. You have skiing and outdoor activities with a college related environment.
Missoula is a mountain range city known for their microbreweries. The city is full of festivals, and concerts. The University of Montana is located there.
Billings has 100,000 residents and is the oldest city. Billings is a beautiful place to reside. Billings has the breweries and recreational places for outdoor enthusiasts. The employment is the oil industry, healthcare hub and retail establishments. The Yellowstone River flows through the city.
Kalispell is a commercial hub of northwest Montana. The Glacier National Park is nearby. Art and tourism are popular in the city. This city is a hotspot for millennial.
Great Falls is has the Missouri River and is known for their music and sports events.
Whitefish is home to the ski resort on Big Mountain. Tourism creates a lot of jobs there.
Livingston is a tourism city known for the best trout fishing. "Fly fishing is very popular in the city. Yellowstone National Park is only an hour away.
Poison is on Flathead Lake. The lake is the largest natural freshwater lake in the United States. Boating, Sailing, , fishing and snowmobiling are the recreational activities in the area.
Hamilton is a small town rural community. Mountain biking, hiking, trail walking and fishing are recreational activities in the city.
---
Jobs
Ranchers, Farmers and the oil Industry are the main employment in Montana. Blue Sky Resort hires restaurants, transportation and resort workers. Agriculture contributes around 4 billion to Montana's economy and livestock is half of that. Montana has 28,000 farms and ranches. Craft beer is a great job industry in Montana. There are 53 licensed breweries in the state and has an economic impact of over $60,000,000 annually. Health care industry and education are other employment opportunities.
---
Cost of Living
The cost of living is lower than national average. You could make $40,000 and live comfortably in Montana. The average price for a home is $100,000. Montana has no sales tax. Montana is known as one of the most affordable living states.
---
Colleges
Montana's public universities have the lowest tuition cost in the nation. There are 16 public colleges and universities in the state. University of Montana and Montana State University are two very amazing colleges.
---
Society and Culture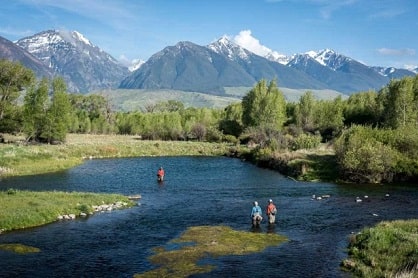 Outdoor enthusiast love Montana. You can enjoy the outdoor activities of hiking, camping, fishing, hunting, canoeing, hot air ballooning, and mountain climbing. Trout fishing is huge on the lakes. Winter activities include snow skiing, and snowboarding. People are very friendly in Montana and love to invite you over for dinner. They never see a stranger. You will definitely want a four wheel drive to survive Montana. Wildlife is seen everywhere in Montana. Sand hill Cranes, rattlesnakes, bears and deer are seen all around Montana. Montana is known for the largest grizzly bear population. Craft beer is big in Montana. Red meat and bison are the staples of the state. The cost of living is lower than the national average.
---
Recreation

Blue Ski Resort is known as the biggest skiing in America with 5800 acres of ski-able land and 4350 vertical drop. Big Blue Ski Resort has 15 ski areas, 34 chairlifts, and 11,166 feet in elevation. The Resort offers amazing restaurants and luxury condos to enjoy your visit. Big Sky Ski and Snowboard Terrain Big Sky ski resort known as a destination resort for intermediates.
Yellowstone National Park is a nearly 3,500-sq.-mile wilderness recreation area atop a volcanic hot spot. Yellowstone features noteworthy canyons, alpine rivers, amazing hot springs, colorful forests, and gushing geysers, including its most famous, Old Faithful. It's also home to hundreds of animal species, including bears, wolves, bison, and antelope.
Glacier National Park has the beautiful forest, snow-capped mountains, alpine meadows, and gorgeous lakes. Montana is a treasure with its beauty, wonder and adventure. The mountains, valleys lakes and wildlife of Montana are a vast of beauty beyond belief. Montana is the city to escape and enjoy the beauty of nature.