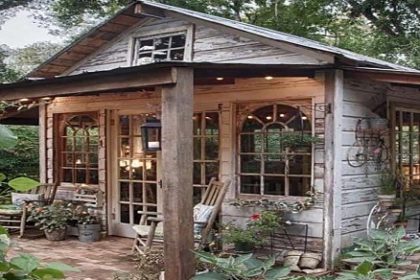 Functional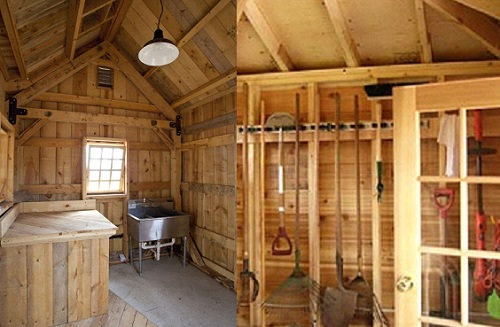 A garden house can be your garden retreat and can exemplify a comfortable workspace, storage space, gardening area, outdoor storage and backdrop for your beautiful plants. Your garden shed serves as a whimsical focal point for your backyard. You need to decide what you want your garden shed for. Gardening flowers, vegetables or fruits will need to have their space. Potting station will be needed if you are re-potting your plants. Heating may be needed for the winter months. Storage space will be needed for watering cans, gardening tools, gloves, and mud boots. If you want running water, you will need a sink.
---
Accessories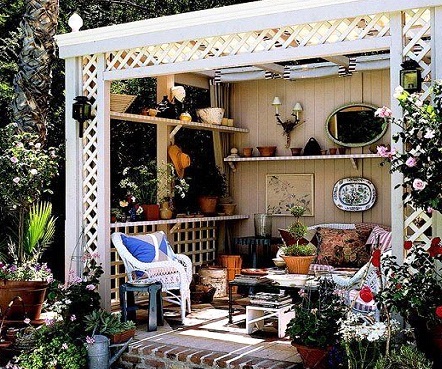 Accessories would include your shelving, sink, potting bench, hanging baskets and storage for your gardening tools. Window boxes would be a beautiful addition to your garden shed. If you have a porch, a swing or rocking chairs would create a cozy atmosphere. Hanging baskets with flowers would add that charm look. Bird houses and water fountains outside the garden shed be aesthetic to the eye. Colorful doors are fun to add to your garden shed. Copper roofs added to the shed would add warmth in the shed. Barn doors would give the farm look to your garden shed.
---
Design of the Garden Shed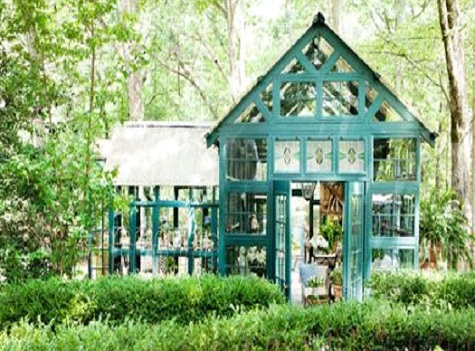 The design of your garden shed could be from farmhouse to a modern vintage look. The farmhouse garden shed would have the rustic cozy look with barnyard doors, shiplap, galvanized art work, diamond paned windows, sweet wooden signs and a porch with rocking chairs. An Open air cottage is all open and used for planting and has weather wood for its look. A Vintage garden shed would have the glamorous romantic look. Chandeliers, Vintage benches, hanging baskets, cozy couch and plenty of fresh flowers and vases. A modern garden house has all windows around it for complete sun and visibility of the yard. Topiaries and hedges surround the garden shed with modern statues and water fountains provide a welcoming approach. Modern furniture and art can be added to the shed. A beautiful garden shed can be an amazing addition to your home and your yard landscaping.
---