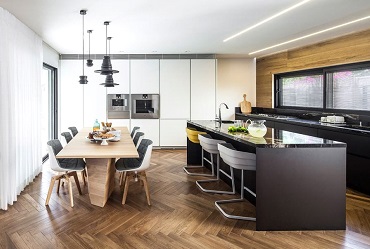 A kitchen dining room combo is a room in a home that serves a dual purpose as both the kitchen area and the dining room. Dining rooms are more functional by combining the two. Dining rooms are no longer just family dinners; they have become home offices, student study rooms, and happy hour socials.
---
Breakfast Nooks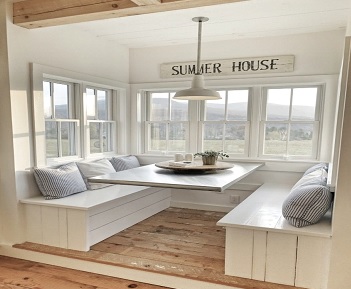 Breakfast nooks create a fresh start for your morning. Built in tables, booth seating, and upholstered benches are found in breakfast nooks. They can be used for gathering to eat, kids homework and kids crafts. Breakfast nooks serves as a flexible indoor –outdoor family space. The breakfast nook can make the most of a kitchen dining room combo.
---
Bar Seating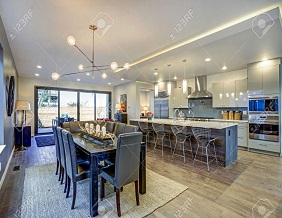 Bar seating area is adding bar chairs to the kitchen bar to create more eating area in the kitchen You can combine a dining room table and a bar area to add more seating to your eating area. Fancy bar stools, granite cabinets, chic lighting and bold colors will enhance your bar kitchen area.
---
Large Dining Room combined with the Kitchen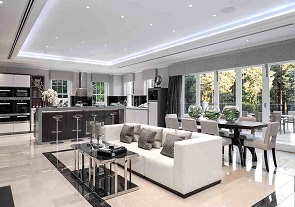 This area is connected to the kitchen with a table seating as many as 12 to the table. The rooms is more functional and used every day. Large Dining room is added as an extension to the kitchen creating a more open space. You can make your dining room as formal or modern as you want. Your dining room and kitchen will be the conversational place in the house.
---
Outdoor Dining Rooms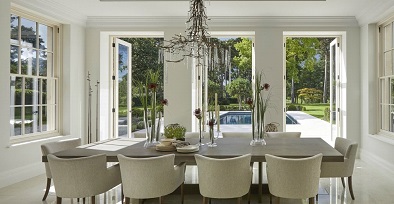 Bringing the outdoors inside is such a nice change. A laid back evening with food wine and good company is a great way to start a party. A pool or water fountain will be the perfect ambience for a relaxing and outdoor retreat. Homeowners are finding that these spaces can add function and beauty to your home. Glass doors and windows open to the outside. Outdoor living is adding statement of dramatic fashion to homes and enjoying the outdoors as an extension to their interior space.