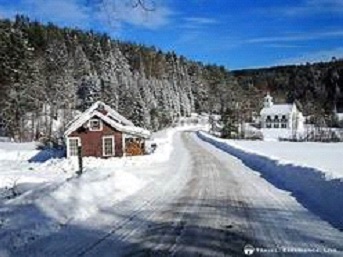 Vermont is the 6th smallest state in the United States. Vermont's nickname is the Green Mountain State. Vermont is home to outdoor recreation of large and brilliantly blue waters, majestic and vast wilderness, scenic autumns, snow covered mountains, and historic cities. Outdoor recreation, fancy foods, world class breweries and enchanting ski resorts are some of the amazements you will experience in Vermont. The state of Vermont is in the New England region of the United States. Montpelier is the capital of Vermont.
---
Weather in Vermont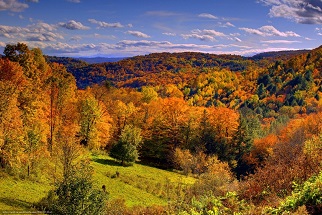 Vermont is a four season state. Summer is from June to September with temperatures rising in the 90s. Winter in Vermont can be harsh and temperatures average in the 20s with snow. Springtime in Vermont is rainy and muddy season. Mud rooms or artic entries are in many Vermont homes for muddy boots. Autumn is the most beautiful time of the year for the state. Autumn is the breathtaking and picturesque scenery. Fall colors are stunning in Vermont by displaying orange and yellows in the hills which makes a stunning view. Most iconic images of fall are shot in Vermont.
---
Housing
Home prices are affordable compared to other parts of the country. The median home price in the state is $280,000 with a 20 per cent down payment. The average price for an apartment to rent is $1500.00. The best cities to live in Vermont are Newport, Lyndonville and North Bennington.
---
Cost of Living
The income tax in Vermont ranges from 6.60% to 8.75% depending on the income and the property tax is 1.86%. Median income is $61,000. Vermont has a diverse economy with their natural resources and terrain to use. Agriculture is the main part of the economy which include dairy farming and organic farming. Tourism is the main source of income for Vermont with 90% of the money comes from out of town visitors. The wondrous ski resorts in Vermont are Burke Mountain, Sugarbush Resort Bolton Valley and Stowe Mountain Resort. Major companies such as Cabot Cheese, Vermont Teddy Bear Company, King Arthur Flour and Ben and Jerry Ice Cream are in Vermont. The University of Vermont Medical Center is the largest employer in Vermont.
---
Colleges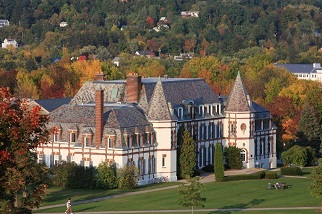 Vermont has five colleges and thirteen private universities. The University of Vermont, Goddard College, Vermont Law School and Norwich University are the prestigious colleges in Vermont. Vermont is known as one of the smartest states for their high school graduates is at 91% and 34% have a college degree.
---
Culture and Society

The city of Vermont is known for their historical towns, fancy foods, wineries, local shopping and famous taverns. Vermont has great taste of their organic food, French cuisines, famous cheddar cheese, and real maple syrup. The sugar maple tree is Vermont's state tree and for good reason maple products are amazing! The top notched beer in Vermont is from a small family run brewery that produces the world class Edward Beer and Alchemists Heady Topper. Bluebird Tavern and Guild Tavern in Burlington are famous for their beers and watching sports. The artistic culture of Vermont is their festivals such as the Vermont Maple Festival, the Apple Festival and Vermont Brewer. Festival. Penguin Plunge happens in February and is a charitable event for Special Olympias. The Stowe Winter Carnival is a winter wonderland of ice carvers, snow volleyball and snow golfing. The Vermont State Fair and the Fall Foliage Festivals are worth the time to visit. Crime rates in Vermont is low as 2%. There are two airports in Vermont which are the Burlington International Airport and the Rutland Southern Vermont Regional Airport. Rail travel runs along the England Central Railroad of the Vermont Railway and the Green Mountain Railroad. There are 100 enchanting covered bridges that are popular for scenic hikes and captivating photo opportunities.
---
Recreation

Vermont's vast wilderness is a great place for outdoor enthusiasts. The Great Smoky Mountains are right outside. Vermont has outdoor places such as national and state forest, parks and campgrounds. The historic covered bridges are in Vermont are breathtaking enchanting to see. Lake Champlain in Vermont has lake towns with a seaside feeling of 160 miles long. Recreational activities on Lake Champlain are bass fishing, and sailing. The wondrous ski resorts in Vermont are Burke Mountain, Sugarbush Resort, Stratton Mountain, Jay Peak, Okemo Mountain Resort Bolton Valley and Stowe Mountain Resort. The ski resorts offer challenging terrains, ski schools, luxurious accommodations and fine dining. Some resorts offer other winter outdoor activities such as snowboarding, tubing, ice-skating, sleigh rides and dog sled tours. Vermont is a great place to live with low cost of living and for the true outdoor living person who wants to explore the world.