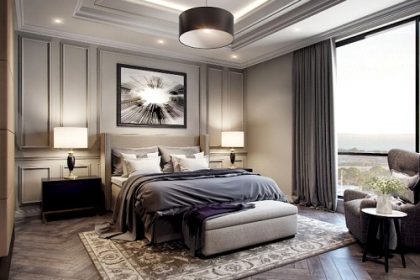 Bedrooms are the sanctuary and designs of the house. Modernization and clutter free rooms are the most welcoming rooms. The trends for bedrooms are decorative layering, headboard designs, inside and outside living, stylish art, plush seating monochromatic colors, bold colors and innovative lighting. Bedrooms enhance the boutique looks with modern touches, soaring ceilings, and iconic artwork.
---
Decorative Layering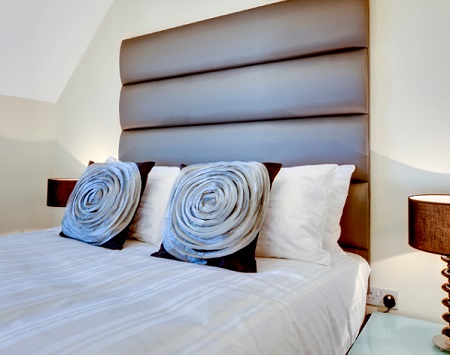 Layering your bedding can have variations of color, silhouettes and patterns. Bold colors and earth tone colors add personality to the bedroom. Fabrics include organic linen, hemp and cotton. Diverse textures bring depth and dynamics to an interior of a room. Different surfaces and textiles can increase a sense of serenity and define different areas in the room.
---
Headboard Designs

A headboard can be a bedroom design for they make a statement. Headboards are the fashion trend and the art of the room. Headboards are displaying big, curvy, round and asymmetrical to add aesthesis to the bedroom. Romantic curved canopy beds enhance the romantic look.
---
Inside and Outdoor Living

Bedrooms are becoming more enjoyable with indoor and outdoor living. You can sleep under the stars with your outdoor retreat. Indoor outdoor bedrooms blend your living space with sliding glass doors or glass walls. Resort homes with lakes, beaches or mountains can enjoy the beauty of nature with these rooms. A terrace or balcony creates the unique atmosphere of outdoor living. Indoor/outdoor bedrooms give you natural lighting and the outdoor living experience.
---
Clutter Free
A bedroom should be a relaxing sanctuary. Minimalism in the bedroom can be achieved by storage in the room. Hideaway storage is a great way to clear fee clutter. Rooms are neat and uncluttered this way. Nifty closets and furniture design that allow clever storing of your essentials.
---
Stylish Art Decor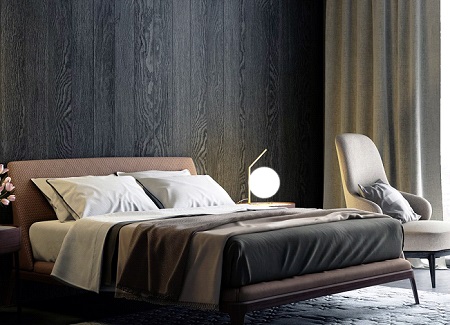 Furniture and décor are becoming more stylish with modern lines and craftsmanship. The art is becoming more personal and natural. Flowy lines oblong shapes and hottest motifs are the New Year designs. Painted dressers, nightstands and furniture frames are making a comeback for art in the room. Designing one wall in the bedroom with modern wallpaper or textured wallpaper cis the new motif for the bedrooms. Geometric abstract, floristry, decorative and graphic drawings are the new popular wall paper trends.
---
Livingroom Seating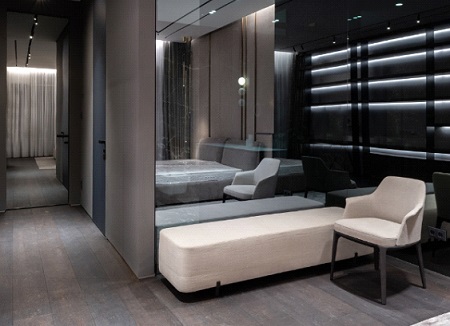 Bedroom benches, lounges sleek settee, or a chic chaise are becoming increasingly popular in bedroom designs. Plush and oversized seating adds comfort to the bedroom. An attractive seating area in the bedroom can greatly enhance your bedroom space. Bedroom lounge. Daybed, sofas or oversized chairs are the best seating areas for bedrooms furniture.
---
Monochromatic colors/ Bold colors

Bold colors such as red, yellow orange and blue add dynamics to the bedroom. Monochromatic colors are the new trends for bedrooms. Black and white colors create a unique atmosphere of modernization. They use different tints of the same color in the room.
---
Lighting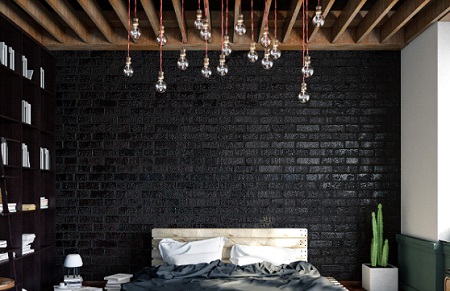 Bedroom lighting has three dimensions upper lighting chandeliers or ceiling fans with lights, the bedside level with table lamps and the additional lighting with bedroom lighting highlighting art or office area.