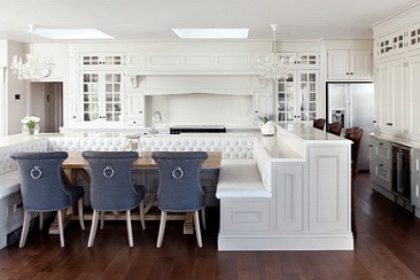 An organized kitchen will help your new home move become more efficient. Develop a floor plan to help you set up your new home kitchen. Your kitchen is the most lived in area and should start right away purging and organizing your food and dishes. A well planned kitchen move includes sorting your kitchen into essential and nonessential items. An essential box may include things you may need the last two days in your current home and in your new home, of dishes, towels, silver wear, toaster, and coffee maker. The kitchen is the most stressful and frustrating room to pack. Hiring a professional mover can eliminate this stress and have less broken items.
---
Dishes and China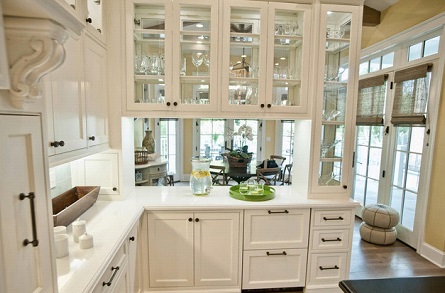 Professional movers are the best choice when packing your dishes. They know what they are doing and can be more efficient. Bubble wrap and packing paper are needed to pack your dishes. Heavier dishes should be placed at the bottom of the box. Wrap each dish with a layer of packing paper and stack them one at a time in the box adding an extra layer of bubble wrap between the dishes. Add a layer of cushioning to the bottom of our carton and pack according to weight and size. Place a generous amount of padded cushioning and crushed packing paper throughout the carton to protect against movement and shifting. Label your boxes and mark fragile.
---
Cutlery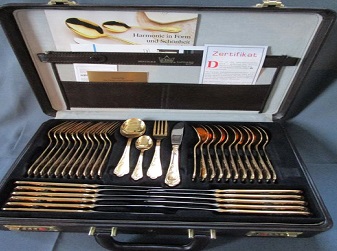 You can preserve flatware for years by storing utensils in a Cutlery Chest. They can hold up to 120 pieces of flatware. Silverware can be packed in shoe boxes in order to keep them sorted. Divider boxes are excellent to keep your silver wear sorted. Place plastic wrap over the top to stop the flatware from moving around. You can leave your knives in the knife block holder. Blade guards are great for packing knives. You want to wrap the knives with packing paper and layer with bubble wrap or place the blades in cardboard. Label your box so you know there are sharp knives in the box.
---
Glassware and Wine Glasses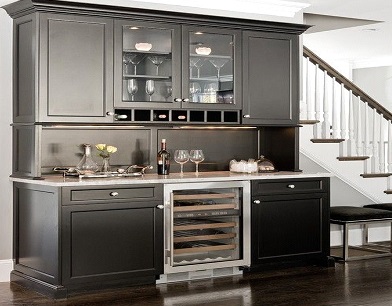 Glasses should be packed in glass packs with packing paper and bubble wrap. Wine glasses and glasses can be packed in liquor boxes. You need cardboard dividers. Pack the wine, liquor and other unopened bottles in boxes with bubble wrap.
Food Storage Containers
Packing is a great time to uncluttered your pantry. Sort through times and throw away discontinued food. Food containers are great for food you want to keep. Perishable food and chemicals cannot go in a moving truck.
---
Large Appliances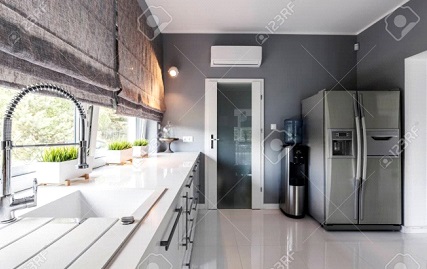 Clean out your fridge and disconnect the fridge the day before the move. You want your freezer to be defrosted. If you are not sure what you are doing, it's essential you call a professional whether it's a plumber, or electrician. You want to make sure your fridge and other appliances are disconnected and connected correctly. Professional movers are your best way to move your large appliances. A well organized and clean kitchen will keep the move be more efficient. A kitchen plan will help you design your dream kitchen.
---