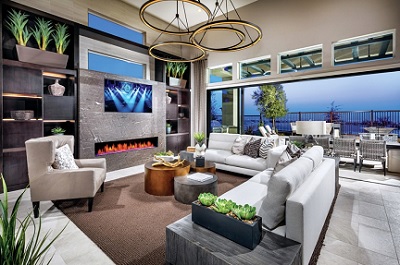 Indoor and Outdoor living are a great way to expand your living space. Homeowners are finding that these spaces can add function and beauty to your home. Outdoor living is adding statement of dramatic fashion to homes and enjoying the outdoors as an extension to their interior space.
---
Expand your Living Space
You can add a living room, outdoor kitchen, bar, pool, spa or a wine seating area to expand your living area. These rooms will increase your home value. The trends in outdoor kitchen are to be functional and social for your guests. Outdoor kitchens can have premium grills, pizza ovens and sinks with full plumbing. Stainless steel cabinetries ae a great addition to an outside kitchen. Outdoor bars have refrigerators and ice makers to keep your drinks cold. Additions to your Outdoor living area are outdoor furniture, fire pits, heat lamps, misting systems, fans and a bar to accommodate family and guests for entertaining. Outdoor accessories of outdoor rugs, throw blankets and lighting add comfort into the night as if you were inside. Back yard office are the great escape from the home and give you the creativity you need to work. Outdoor living is to extend the days and hours of being outside.
---
Outdoor Entertaining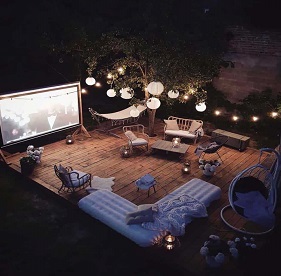 Summer outdoor entertaining is a way to have fun with your family and friends. A laid back evening with food wine and good company is a great way to start a party. Outdoor movie theatres add excitement and enhancement to your backyard. Projectors, sound system, outdoor furniture, pillows, outdoor rugs and blankets create a cozy atmosphere for your move night. Outdoor tvs are great for football and other sports. Outdoor dinners of rope lighting and torches add an ambiance to the night. A dinner playlist and a drink bar for your guests will start the mood for your party. A pizza and S'mores party can be very causal and fun! Lighting and music will create a fun atmosphere for your parties.
---
Outdoor Fireplaces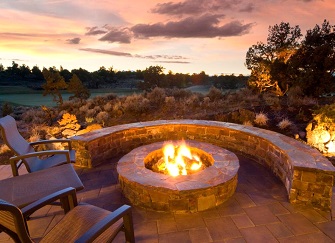 Fireplaces create an exquisite ambiance to the outside. They add light, and heat to your guests. You can have different colors added to our fire pits to add festivities to your party. Some fireplaces double up as a pizza oven.
---
Pools and Spas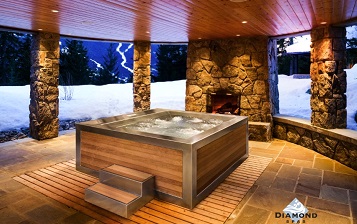 Outdoor and Indoor living are great for spas of hot tubs, swimming pools, steam rooms, and gyms. Your outdoor can become your own personal spa. A pool and spa can be your retreat from the world. You can have huge party floats and night light balls in your pool. Tiki torches, lantern lights, rope lighting and pool lighting are great ways to show off your pool.
---
Glass Designs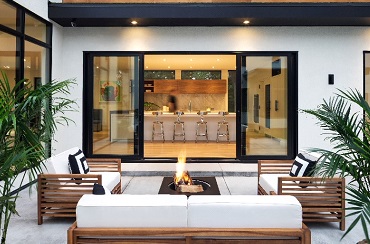 Glass doors, windows and wall are the new intersection of indoors and outdoors. Glass designs are creating a seamless transition between the inside and outside living. Sliding glass walls are a great way to create an exterior wall without sacrificing the view. The glass walls can protect from harsh weather and create a large space for entertaining. Outdoor living is a dream by combining the inside and outside as one and offering a peaceful refuge and ambiance of nature.