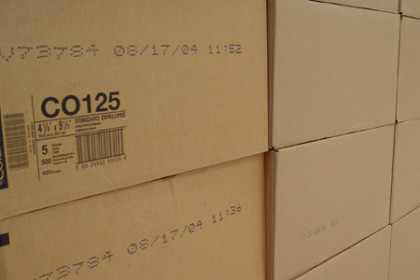 Long Distance Moving Tips
It's one thing to cart your personal possessions across town, but it's yet another thing to pack up an entire office and head out of state. There's no magic bullet for making a long-distance move easy, but some handy tips can help those who need to restart their lives in a new destination. These tips offer a little relief when it comes to the nuts and bolts of the moving process.
Residential vs. Commercial Moving Services
There's a reason that most moving companies offer commercial or retail moving services. Packing up an entire office is way more involved than moving household items. From desks, to computers, to copy and fax machines, moving an office entails much more strategic and delicate packaging and storing than a traditional residential move. Make sure that you hire a moving company that is equipped to handle large office machinery, and provides special crate packaging for expensive items, like computers.
How Much Help Do You Need?
Moving companies understand that when a company is moving long-distance, they're essentially out of business from the day they pack-up until the day they set-up in their new space. Make sure your moving company understands the importance of moving your office as quickly and efficiently as possible. Look for moving companies that are able to dissemble and assemble office furniture, including desks, cubicle systems, and any other furniture or equipment your office contains. Hiring professionals to tear down and rebuild your office will save you time and is worth the extra cost.
Look at Your Costs
For a local move, it might make the most sense to simply rent a truck, but that's not always true for longer moves. Businesses have a lot of different options available, from a professional long distance moving company to services like "smart pods". Take a look at all of your options and the mileage they involve to find the best scenario for your company.
These helpful tips can provide a better vantage point for busy career professionals or company CEOs who need to get their office across the country as quickly as possible. If you're the head of an addiction rehab center, for example, you may benefit from a little extra assistance.
Whether it's making sure that resources are in place for a move, working out insurance details, or trying to prevent or minimize unforeseen damage to expensive office electronics, it's often hard work to micromanage a long-distance move. That work pays off in the long run, though, and when the office is up-and-running again, the feelings of relief will be well earned.
Michelle is a blogger and freelancer. She's written about almost every topic under the sun, and loves constantly learning about new subjects and industries while she's writing. In her spare time she enjoys spending time outdoors with her dogs. Follow her on Twitter and Google+.