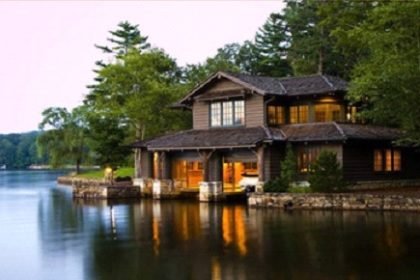 Moving to the lake can be very intrigued by the cubic miles of fresh water and woodsy scenes. You can hearing plopping sounds of fish breaking the water or sounds of wildlife such as birds, frogs and ducks. You can enjoy the beautiful sunsets and sun rises, quiet nights, crickets chirping and the wind blowing the trees. Boating, Swimming, water skiing, wakeboarding and fishing are the dream of a lake life.
Tourism
You may want to rent first during the peak season to see if you love your property. Do you want your home to have a lake view? Where does the sun set and the sun rise? You want to know what water activities available on the lake such as water skiing, kayaking, jet skis, fishing, and swimming and wake boarding. You want to check for availability of stores and gas stations. Some lake areas are remote and not accessible to deliveries or easily accessible to stores. You want to check out Marinas, boat docks and restaurants that are available to dock your boat.
Cost of Living on a Lake
Property tax, Homeowners insurance, and flood insurance will be higher cost of living than in a city. Cable, Internet and Utilities will be higher too with limited use during the extreme weathers. Primary Residence is usually 3% down, Second homes are 20% down and Investment Property is 30% down. You would want this to be your primary home if possible
Hire an Inspector
Hire an inspector to look at mold issues or wooden docks warped or rotted out. Check out metal in the house for that it is not rusted out. Storm shutters need to be checked for moisture. You need to know the restrictions of building a dock-floating dock verses a standing dock. Check lake homes for septic system or public sewer. The Coves are better place to live on the lake because of less water erosion and water traffic. Check out the Flooding occurrences of how much it occurs at this lake property and the rise and fall of the water. Is the home close to the flood line? You need to know the water levels with the seasons. Home owners insurance and flooding insurance will be higher for the lake than in the city.
Lake Water
You want to know the levels of the water around your house. Can the boat be docked out there? Is your ground rocky or sandy? The flatter the land to the lake the easier to access to the water. You want to have access to all water activities.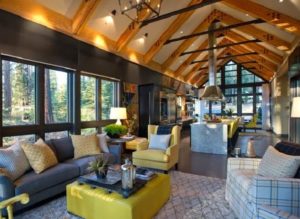 Lake Décor
A big house would be wonderful if you entertain a lot of guests at your home. Color pallets of white, pale blues and neutral colors are perfect for your beautiful updated lake home. You can have a rustic look of dark wood, sliding pocket doors and wooden furniture. Accessories of blue and green, mix motifs and styles with over-sized pillows softens a home. Channel the window for you to see the outdoors. This will be your getaway place from the city or work. You will never want to leave.