New Hampshire is a state in New England region of the Unite States and is known for its adventurous wilderness, quaint charm and breathtaking scenery. The state is filled with lakes, rivers, mountains and sea coasts. New Hampshire is known as the Granite State for its rock history and extensive granite formations.
---
Low Cost of Living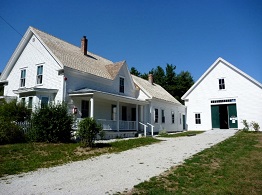 Unemployment is one of the lowest in the country of 3.8%. The area is filled with retired citizens. Crime rate is at 2%and poverty at 7%. The government does not charge sales tax, or income tax yet New Hampshire does have property tax of 2%.
---
Housing
Home value is high compared to the housing cost in other provinces. The average housing cost is $330,000. Cape Cod and Georgia are the most traditional house types there are. Concord and Portsmouth are the best places to live in New Hampshire. New Hampshire is the perfect location for you if you enjoy wide living spaces.
---
Employment
New Hampshire has one of the highest median income rates. In 2021 New Hampshire led in the industries such as manufacturing, technology, tourism and healthcare. The income rate ranges around $73,000.
---
Colleges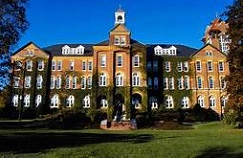 New Hampshire has over 93% graduating from high school and 36% continue their education with a bachelor's degree. New Hampshire is home to 23 accredited, degree-granting colleges and universities, including Ivy-League-member Dartmouth. New Hampshire also has several trade schools.
---
Weather in New Hampshire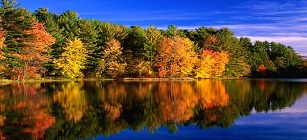 The weather is beautiful in New Hampshire. You have four season with temperature ranging from 80 degrees to 9 degrees. They have very hot summers and very cold winters. Fall foliage attracts tourists from all over the states; in winter, snow-related recreational activities are abundant; spring brings blooming wildflowers and greenery landscape; and in the summer, outdoor festivals around.
---
Culture and Society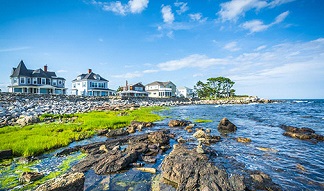 The main reason people move to New Hampshire is for family, natural environment, quality of life and employment. The most played sports are Soccer, Baseball and Rugby. English and New England French are the common languages spoken. New Hampshire has 93 state parks. New Hampshire is known for The Mother of Rivers, The Switzerland of America, The White Mountain State and the Granite State. New Hampshire has many exquisite dishes of apple cider, venison, spike cider, maple syrup, fried lake bass and the famous Calm Chowder. Concert venues and theatres are scattered through New Hampshire.
---
Recreation

Snow covered mountains, lake and seacoasts are the main attractions for recreational activities. New Hampshire has activities of kayaking surfing, canoeing and skiing. New Hampshire is known as the fun mode of transportation and snowmobiling is the way. New Hampshire Mountains are called the White Mountains because of the snowcapped mountains. The beautiful ski resorts of Attitash and Wildcat are the best skiing in New England. Hiking is amazing with its 48 mountains with peaks high than 4,000 feet access to the Appalachian Mountains. Hunter and Fishermen consider New Hampshire as paradise. The beaches of Hampton and Rye are the most famous beaches yet they do have shortest shorelines in the country. Recreational activities are abundant in New Hampshire for outdoor enthusiasts.