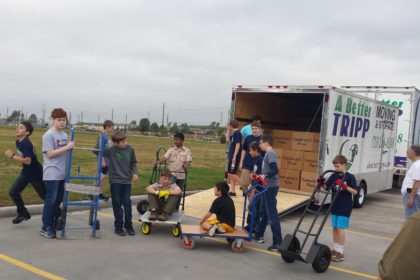 At A Better Tripp, one of our favorite traditions this time of year is helping Windwood Presbyterian Church support Operation Christmas Child.
Earlier this month, three workers from A Better Tripp joined Windwood Presbyterian volunteers as they loaded one of our moving trucks and a trailer with thousands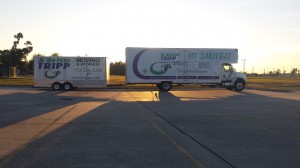 of shoe boxes. Each box was packed with small toys, personal hygiene items, treats, and notes  for needy children.
From there, our drivers brought the boxes to Operation Christmas Child's Houston drop-off center. This was A Better Tripp's 11th year to support Operation Christmas Child, a project of International Christian relief and evangelism organization, Samaritan's Purse. Since 1993, Operation Christmas Child has delivered gift-filled shoe boxes to more than 113 million children in more than 150 countries. This year, the project's goal has been to collect enough shoe-box gifts to reach another 10 million children.