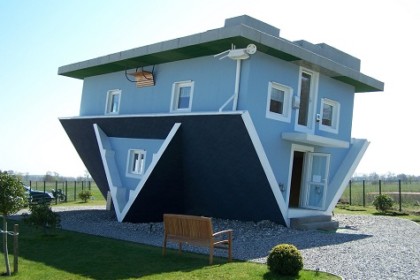 "House flipping" is a growing trend in Houston, TX., but for most of us, house flipping is a lot more challenging than expected. Usually, the people who do best have a history as a contractor or construction manager.
However, if you're up for an exciting challenge you'll want to keep a few things in mind. First, make sure you understand the market, as well as the soundness of the homes you're considering. You don't want to take on something you can't realistically handle. Second, brush up on your DIY skills! It'll be fun and get you in the "creative" mindset!
Know the Market
House flipping is largely about supply and demand. Even a stunning home will be hard to move if it's located on the outskirts of town, in a bad neighborhood, or with no quality schools in the district. Consider what other people are looking for, not what you necessarily like. Most people want:
multiple bedrooms
a fenced backyard
good neighbors
great schools
The demand for certain types of properties vary from zip code to zip code, so some research is in order. Take a trip to the local property assessor's office and look at the field cards for the homes you're interested in. Take note of these things:
Do the current owners owe back taxes?
Does the property have a permit and certificate of occupancy for that backyard deck or finished basement?
What's the selling history of each home?
Avoid wasting money and time by finding these facts out before you enter a bid. Homes that take several months or longer to sell are not as desirable as those that sell quickly. The point? Always buy with resale in mind. You don't want to be stuck waiting for a dream buyer for years.
Have Multiple Inspections
At some point, you'll find a great inspector who can unearth every little issue. That will take some time, so in the beginning spend the money for a few inspections. This can help with negotiating and can unearth some serious problems before you get stuck with them. Ask questions like:
Are the windows are about to call it quits?
Does the septic system work properly?
How efficient is the water supply?
Radon in the air – Make sure to test for it!
Also, don't ignore your little voice if you spot a potential problem. Some places are too dangerous to check, such as the roof, but others are perfectly safe to do a little DIY inspection.
Visit the home when it's raining to check for leaks, especially in the basement
Drive by at night to see if the neighborhood shifts in a not-so-great way
Visiting a home on a beautiful, sunny day is totally different than during a heavy thunderstorm. Likewise, things can change drastically when visiting a neighborhood at noon on a Monday compared to midnight on a Saturday.
Get Estimates for Everything
Before bidding on a flipper house, you should know exactly what you'll need to fix and repair. This will change and grow once you get in the house, but it's key to have a solid foundation. Get estimates for the repairs, compare prices and know what you're getting into from the beginning. The less surprises you run into, the more fun you'll have flipping a house into your perfect home!
Michelle is a blogger who's currently freelancing for a company that sells replacement windows for Harrisburg, PA homes. She's written about almost every topic under the sun, and loves constantly learning about new subjects and industries while she's writing. Whenever she's able to step away from her computer she enjoys spending time outdoors with her dogs.