Are you moving to a new home? Are you considering making an offer on your dream house? Acquiring a new property is a major commitment, but you can ensure the right decision by asking a few questions.  The following are six questions to help make you a better home buyer.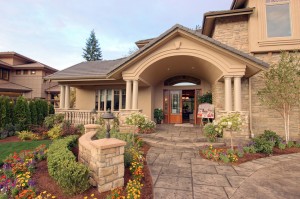 1) How long are you planning on owning the home?
Before making a decision in buying a new home, ask yourself how long you're planning to own the property.  The longer you live in your home the more likely its value will increase.
The breakeven point for people who invest in real estate property (excluding high market volatility like we saw in 2000-2006) is usually 5-7 years. This will cover the closing costs and fees associated with buying and selling the home.
2) How is the local real estate market doing?
Before you make an offer, you want to get a sense of how the local real estate market is doing.  "Local" is not the national, state or even city market; it's the neighborhood and blocks where you're considering purchasing this property.
Regardless of the national real estate market "noise," you'll want to determine how long properties are sitting on the market, how much homes are selling for compared to their list price, and how much inventory is available.
Your real estate agent should be able to help you collect this data to make you an informed buyer.
 3) What have other homes on the market sold for?
You should also compare your home's offering price versus the price of the similar homes sold in the area for comparison. Make an inquiry on how long the home has been on the market and how it looks versus its peers.
4) Can you afford the home?
If you are satisfied with the price of the house, ask yourself if you can afford it. Owning a home is expensive; you have to make sure you can pay the mortgage.
Take into account other expenses such as taxes, homeowner's association fees, and general maintenance.
5) Is the home in good condition?
Ask about the condition of the home. Some states require homeowners to disclose any problems but only when asked. Inquire about plumbing or electrical issues as well as pest problems and presence of dangerous substances.
Banks and real estate agents usually require an inspection. Your real estate agent should have a good shortlist of inspectors for your consideration.
6) Does the neighborhood have a homeowner's association?  If so, what are the rules?
Lastly, you need to consider the homeowner's association of your home. This is especially important for condos or townhomes. Take a look at the HOA's rules and regulations to see if you are comfortable in complying with them.
This guest post was written by Paige Martin, a Broker Associate with Keller Williams Realty who specializes in Houston Heights Homes for sale.