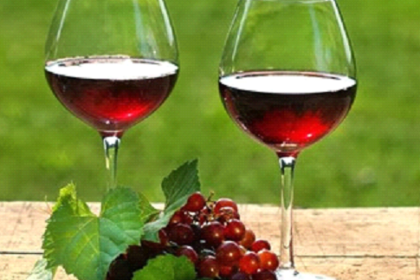 Becker Vineyard has a Southern charm about the winery as you fall in love with the rolling lavender fields and the smells of perfume. They have over 4,000 plants that open the beautiful purple blossoms beginning in April and last through May. Becker Vineyard has a beautiful old stone barn style tasting room. The winery offers award winning Bordeaux, Burgundian and Rhone Style wines and enjoyed with the fine cuisine of bistro. They are known as the top two wineries in Texas. The location is 464 Becker Farms Road Stonewall Texas.
Brenan Vineyard shares the atmosphere of a historic Texas frontier. The vineyards is known as the 4.0 Cellar was developed by three winemakers – Pat Brennan of Brennan Vineyards, Gene Estes of Lost Oak Winery and Kim McPherson of McPherson Cellars who wanted to open a winery in Fredericksburg, Texas, the heart of Texas Wine country. The winemakers wanted to strive for perfection of having a 4.0 in their wine-making and customer service. 4.0 Wine Cellars wants you to enjoy wines from three different wineries all under one roof. They offer Viognier, Syrah and Cabernet's. They are also known for their Dublin cheeses, San Saba olive oil and homemade chocolates. They are located 10354 E US Hwy 290 Fredericksburg, TX.
Chisholm Trail Winery is the Wine Saloon with real live donkeys at the winery. The winery is in Fredericksburg. You can relax on the patio while drinking your wine and have stone fired pizzas. Chisholm Trail Winery is 12,000 square feet and 15000 gallon tank of wine space. They are an award winery. They are located 2367 Usener Road Fredericksburg, Texas.
Haak Vineyards and Winery has a romantic story which started in 1969 with Raymond and Gladys Haak. Gladys started with two Concord grape vines that were given as a gift to Raymond for their 10th Wedding Anniversary. The winery grew into 25000 square foot winery with an 18000 square foot cellar. The grape they started was Blanc du Bois. Their winery are award winning wines. The wines include a selection of Madeira and other wines. They are located 6310 Avenue T Santa Fe, Texas.
Grape Creek Cellars can be seen by taking a tram ride through the 100 acre estate surrounded with beautiful oaks and grape vines while visiting the romantic Tuscan villa style tasting room. The vineyard offers a range of red blends of Merlot and Cabernet Sauvignon. White wines are Viognier and Pinot Grigio. Wood fired pizzas and other Italian plates compliment the palates of wines. The location is 10587 E. US Hwy 290 Fredericksburg, Texas.
La Fuente Winery offers Chilean wines and homemade enchiladas. They offer white wines include stainless steel aged Chardonnays and Sauvignon Blanc. Their red wine selection include an award winning Cabernet Sauvignon and a Carmenere. They were 2017 Houston Rodeo Medal Winners. They are located a 10606 Hempstead Hwy Suite Houston, TX.
William Chris Vineyards has a serene farmhouse built in 1905 that serves as the wine tasting room surrounded by rolling hills of grapevines. The vineyard has outdoor deck and pavilion seating which provides breathtaking views of the rolling hills and beautiful grapevines. The old style wines are amazing. They are 100 per cent Texan grown grapes and include varieties of Cabernet Sauvignon, Malbec, Merlot and Mourvedre. They have cheese and humus dip. You can sip and listen to local musicians with a fire. They are located 10352 US Hwy 290 Hye Texas.