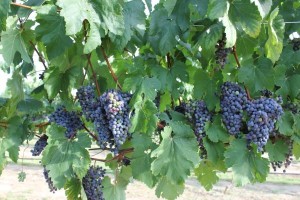 When someone mentions wine country, Texas would probably not be one of the places that immediately comes to mine, but the truth is there are some very excellent and eclectic wineries that offer wines not only from locally grown grapes but from imported grapes from around the world.
Texas actually began growing grapes for wine before California, in 1662 by Franciscan priests. Texas has about 3,700 acres of vineyards that produce wine grapes currently. The number of wineries grows every year, as people are discovering some pretty amazing wines produced in all parts of Texas.
Grape Varietals in Texas
Different grape varieties require different types of soil and environmental conditions. Different types of grapes grow in different parts of the state. Hot temperatures during the fruit ripening season in Texas make it challenging, as well as the cold temperatures during the dormant season in parts of Texas can damage new shoots in the spring. This means that only certain grape varieties will grow in specific regions of the state.
European grapes would have a difficult time growing in the hot conditions of Texas and so a number of hybrids have been genetically created to withstand the environmental challenges better. Hybrids use different parts of disease and heat resistant varieties are combined with varietal vines. Sometimes a clone is created that is essentially the same varietal grape vine with a couple of essential chromosomes that have been altered to make it more disease and heat resistant. Here is a list of the hybrids that are grown in different regions of Texas that produce some very tasty and award winning wines:
| | |
| --- | --- |
| Reds | Whites |
| Cynthiana (Norton)-Zinfandel Hybrid and grows well in San Antonio area. | Blanc du Bois– Italian Muscat Hybrid and grows in Southeast Texas. |
| Black Spanish (Lenoir or Jacquez)- Makes a great red table wine and grows in southeast and central Texas. | Muscadine– These are Clones of the American Variety that grows in other parts of the United States and grow the best in East Texas due to the humid conditions there. |
| Favorite (Clone of Black Spanish)It is used because it is more disease resistant and has higher yields and are grown mostly in Brenham, Texas. | Chardonnay– This is one of the most popular white wines, but is very difficult to grow in Texas, but there are some vineyards trying to create this high demand white wine. |
| Sangiovese– Italian grape varietal that can grow in the hotter areas of Texas. | Chenin Blanc– This wine is making a name for itself in Texas a dry white wine alternative to Chardonnay. |
| Cabernet Sauvignon– This varietal can grow in many different conditions all over Texas, but prefers elevations about 3,000 feet. | Sauvignon Blanc– This grape grows well in the western region of Texas and has similar flavor to Chenin Blanc. |
| Merlot-This is a grape that is similar to Cabernet Sauvignon and grows the best in elevations over 3,000 and in the Western region of Texas. | Pinot Grigio– This is an Italian grape that seems to be adapting well to the hot Texas climate and making some notable wines. |
| Ruby Cabernet– This hybrid was created to grow better in the hotter climate of Texas. | Orange Muscat– This is a very unusual varietal that has a slight citrus twist to it and grows in the South Plains of Texas. |
| Cabernet Franc– This grape from France grows in the northern most parts of Texas and in the South Plains. | Riesling– This is a common German varietal that does better in the cooler parts of Texas and makes a great blush wine. |
| Petite Verdot– This French grape varietal is often combined with Cabernet Sauvignon to make an excellent blended wine. | Malvasia Blanca– This varietal has a similar flavor to the Muscat Blanc and is grown in the same areas of Texas. |
| Syrah (Shiraz)- This grape was made famous as an Australian wine, but it can grow very well in Texas. | Pinot Blanc– This varietal is grown in Northern Texas and is often used in blended wines as it has a rather neutral character to it. |
| Tempranillo– This Spanish grape grows well in north Texas. | Viognier– This grape is very difficult to grow but is not a varietal to pass up when you find it. It has the flavors of violets, peaches and Apricots.Muscat Blanc (Muscat Canelli)- This sweeter wine grows in the western part of Texas. You can find this wine served at a number of tasting rooms in Houston. |
| | Gewürztraminer– This German varietal grows in the South Plains of Texas and is known for its spicy flavor. |
Houston Wineries
Maybe you are looking for something fun to do on a Saturday afternoon or want to have a exciting place to have a birthday or bridal shower, Houston offers a number of wineries and tasting rooms that offer both local wines and selections from around the world. Many of the tasting rooms allow you to sample wines before you buy them. If you plan trying a number of wines, be sure to bring a designated driver. Here is a sampling of what Houston has to offer: Eagle Fire Winery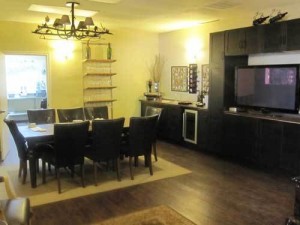 3482 W. 12th Street, Suite A
Houston, Texas 77008
Eagle Fire Winery creates their wines at a nearby facility Vintner's Own winery using grapes from Texas and California grape growing regions. All of their red grapes come from Reddy Vineyards in Brownfield Texas. They produce about a 2,500 cases of wine a year. If you would like to try out their wines, you will need to call ahead at (832) 366-7121 or via email at chriscaldwell@caldwellweb.com.
La Fuente Winery
10606 Hempstead Highway, Ste 118
Houston, TX 77092
713-269-4489

La Fuente has an impressive offering of Chilean wines and if come for a tasting on a Saturday from 2 Pm to 6PM you can enjoy the wine with some homemade Enchiladas. Their white wines include stainless steel aged Chardonnays and Sauvignon Blanc. Their red wine selection include an award winning Cabernet Sauvignon and a Carmenere which is a Merlot type Chilean varietal.
French Country Wine Vineyard
2433 Bartlett Street
Houston, TX 77098
713-993-9500

This is a small family owned winery that offers wines created at small family owned and operated vineyards in France. They keep their wine chilled at a constant 60ºF at a special wine storage facility. They have tasting room hours on Wednesday nights from 5PM-7PM and Saturdays from 12PM-6PM. The store is open Tuesday, Thursday, and Friday 10AM – 6PM.
Haak Winery
6310 Ave. T
Santa Fe, Texas
409-925-1401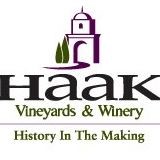 If you don't mind driving a little outside Houston, you should visit the Haak Winery, which is the only commercial vineyard in Galveston County. They offer wines from the Texas grape growing region. They have tours of the vineyard and winery for $10 per person and includes a tasting of four table wines one taste of Madeira. The tours are offered all week, but call ahead to reserve a time.
Make Your Own Wine
Have you ever thought of creating your own wine? It is totally legal and a lot of fun. It is easy to learn, and extremely addictive. The Water 2 Wine winery creates their own wine onsite using grape varietals from around the world. They have over a 100 different wines to taste and their tasting room allows you enjoy wine by the glass or bottle. They also allow to try your hand at making some of your own wine. With their winemaking supplies, grapes and professional assistance, you can create about 30 bottles of wine with your own custom label. Creating your own wine can be a great holiday or birthday gift.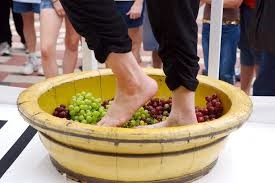 Water 2 Wine
3331 Westpark
Houston, Texas 77005
713-662-WINE(9463)
Houston Wine Festival
If you really want a taste of the wines that Texas and other places around the world has to offer, then mark your calendar for the weekend of August 30-September 2 2013 for the 25th Annual Labor Day Food & Wine Festival, at the Pinehurst. There are over a hundred wineries that participate and there are many culinary and wine talks and demonstrations.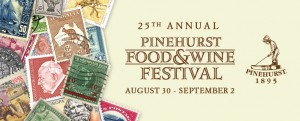 Go on, treat yourself to a Texas wine. Many local Houston restaurants offer selections from local wineries so have some with dinner tonight.