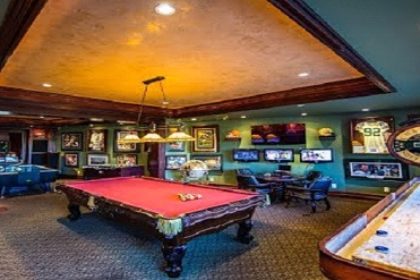 Moving your Game Room
The pool tables and arcades need to be crated. You would want professional movers to move your pool tables and media equipment. The pool table needs to be disassembled and the media equipment dismounted. Sofas and furniture should have moving blankets and be moved with floor protectors. A game room in your house would be the perfect addition to your family.
A game room would be a great addition especially now with families staying home. Your game room can be the escape from work and time with your family. You want to combine all your favorite games and creative outlets to form the coolest entertainment room. Special features include lighting, sound, furniture, chalkboards, TV's and bars. Choose a theme and enjoy your game nights with your families and friends.
---
Pool Table & Foosball Room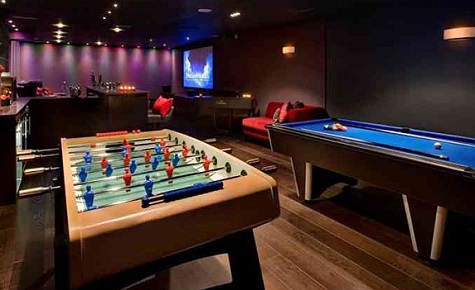 Sports room décor and a bar set up would be the perfect game room. You want to make sure the game tables have three to five feet of additional space around them. Additional TV's are great to addition to the rooms. Lighting is necessary to be able to see the game tables and chalkboards are great way to help keep score. Soundproof your space with insulation and sound panels. Bright color pallets gives the room energy and multipurpose furniture is great to be used for card games and pool. Shelving will help hold all the board games and video games. You can have the ultimate sports room that everyone will enjoy!
---
Game Arcades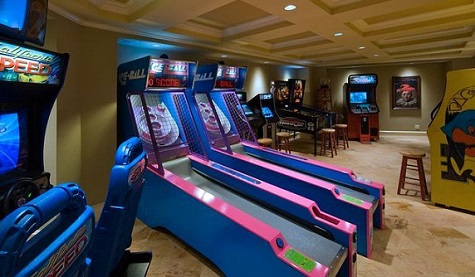 If you are super passionate about one game, use it as your inspiration for your complete game room. Pick your favorite video game characters and use it as your wall décor. Arcade cabinets, comfy couches, gaming chairs, and bright color furniture all adds excitement to the room. Lighting and soundproofing are definite accessories needed. A retro arcade room would be a room the kids would never want to leave.
---
Media Room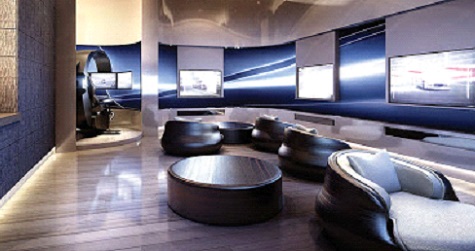 A theatre room with a big screen for viewing parties will have everyone coming to your party. Comfy seating, popcorn, drinks, sound system and lighting are all very important for your media room. Choose furniture that double as seating such as ottomans or stools. Old movie posters and movie stars photos are great for your media wall. Gaming chairs with speakers, cup holders and interactive vibration add the excitement to that the game night. Projectors gives you the ultimate movie theatre experience or the ultimate sports game watching.
---
Bowling Room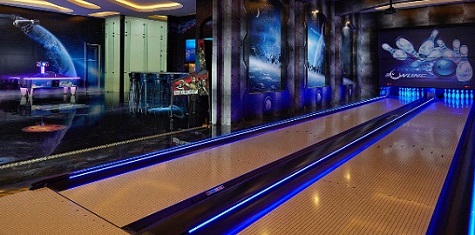 A Bowling room would be the perfect sports game room A Bowling alley would add excitement to any house. A bar added to your game room to ensure snacks and drinks are always close. A bar with high-top stools create additional seating for guests and creates the sporty atmosphere. You will never be bored with this room.