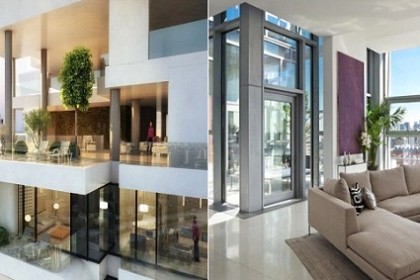 High rises is the luxury living for families, couples and individuals. You can enjoy luxury living with a beautiful city skyline views. Condo living has the appeal of resort style pools, private cabanas, outdoor kitchen, amazing fitness centers and catering kitchen. Concierge services such as housekeeping, turn-down services, and chef services can be available at many high rises. Other amenities are 24 7 porter and valet services. You are close to the hot spots, restaurants, theaters and shops in downtown area.
Appreciation of a high rise
The appreciation of a high rise can have good returns. You want to buy a high rise with a good resale. Locations are the key to high rises and you want to buy at median price. Buying at the beginning of construction can help you have a custom town-home. The town-homes are usually 2500 to 5500 square feet with a private terrace. You will have a HOA budget which includes water, sewer and gas.
Children
Families can enjoy living in high rises too. High rises are near parks, walking and biking trails, near attractions, trendy shops and restaurants. Pools, game rooms, movie rooms, workout rooms and libraries with books and movies are now in high rises. Security is great with security guards, video cameras and limited access to people entering the high rise. Business rooms are added for professionals to hold meetings or conference calls in the building.
Pets
Townhomes are accommodating to pets by having pet parks, doggie doors on owner's terrace, dog walker and pet grooming spas on location.
Moving into a High rise
You will want to hire a professional and experienced mover for high rises. They need to know the date, reserve an elevator for the movers, and make sure the movers have their required insurance papers. The building will have excess of rules and regulations governed by the building management. Reserve a parking space for the movers on moving day. The movers should have floor pads to cover the floors and wall covering if needed. You may have to downsize for high rises have limited and restricted means of storage. You should create a floor plan before moving into your high rise. A well planned move in will cause less stress and a successful move.