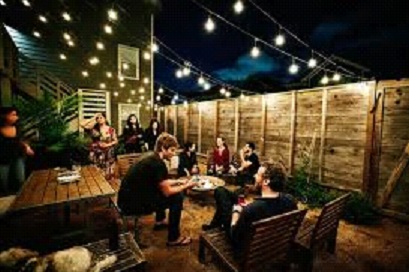 Throwing a Moving party can be a lot of fun and a great way to send off your friends that you love! Moving is such a stressful time and knowing you have friends that will miss you and love you can be a fun and exciting experience! Your friends moving have so much planning and moving to do that they do not have time to say good bye to everyone.
Plan A Party Early
Plan with your friends that are moving of what would be a good time. You do not want to make the party to close to their moving date. Ask them if they want a sendoff party or a packing party.
Plan a theme if they are moving to another state or country and arrange the decorations and drinks for the theme. You could purchase items they may need for their new location. You could buy gift cards that could be used in that area. You could have music to match the theme also. You could have a Fiesta Party, Winter Party, Wine Party, Cocktail party, Beach Party or a Lake party depending where they are moving too.

---
You could have guests help pack dishes, clothing, and toys. They could bring boxes, packing tape, , bubble wrap and markers to help you pack and label your boxes. You could have a super organized packing team ready to help.

---
You could ask someone to be a photographer to take pictures of the amazing event. They will love looking at the wonderful memories. A memory jar with good bye notes or photos are a great way to say we will miss you. You could also buy them a gift with signatures on the gift.

---
Gift cards for the area, emergency basket for the new home, address labels with their new address, photo books of their memories, address book with the neighbors address and phone numbers are great housewarming gifts. Asking to babysit for their children or pets on moving day is a great way to help out. Prepared lunches or dinners close to the moving date eliminates the fuss of what to eat. Gifts and Service near moving day will help the anxiety for your friends on moving day. Your friend will never forget your hospitality of them moving!