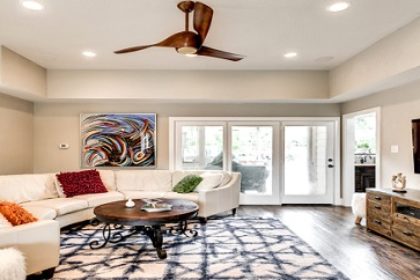 Painting
Painting your home interior or exterior will instantly update your home look. Neutral and traditional colors are the best colors to paint to appeal to the majority of buyers. The soft power of heather grays, light beige and whites finds serenity in a home. You will want to repair nails holes and minor dings and dents in the drywall. If there is water damage, repaint the walls. Painting the exterior of your home of paint colors will help sell your house are off white, light blue, yellow , gray taupe, putty, blue grey and wheat. Painting the front door with bright colors and darker colors r will enhance the exterior of the home. Exterior doors can be updated with hardware also. Professional painting and professional photos will help your home sell faster.
---
Landscaping and Outdoor Living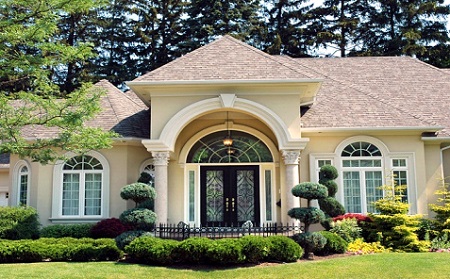 Enhancing your home exterior by key landscaping upgrades will increase your curb appeal. You will want to add flowers and mulch, shape trees and shrubs and clean up water features to enhance your landscaping. Yard drainage should slope away from the foundation. Missing Fence boards and missing shingles or tiles on roofs need to be replaced. The gate on all fences, wooden or metal should open and close smoothly. The Garage door and the remote need to be working and paint the garage door if needed. Make sure all doors are in good condition and have weather stripping. Patios and Decks should be structurally sound and not have water damage or termite damage. Spruce up outdoor containers and add color and pattern to your patio with fabrics. A patio rug will liven up the pavers, brick or wood flooring. Patio lighting will enhance your outdoor living room in the evening. Updated patio furniture is a valuable addition when trying to sell your home. A fire pit and an extended roof is a great resell value to your home. An outdoor living space that is relaxing and functional is a great way to help sell your home.
---
Kitchen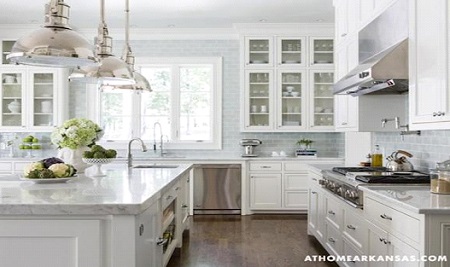 Everyone wants the dream kitchen of lots of space and brand new appliances. You may need painting, new counter-tops and new appliances. Check all your appliances that they are in good working order. All cabinets should be able to open and close smoothly. Replace your kitchen cabinet hardware if needed. Updated sinks and granite counter-tops can add value to a home. A designer backsplash is a great way to prep your home to sell. Lighting is very important in the kitchen for ambiance and accents. You can add chandeliers, pendant lights, recessed lighting or flush mounts. A well organized and updated look kitchen will help you get that dreamy kitchen.
---
Bathrooms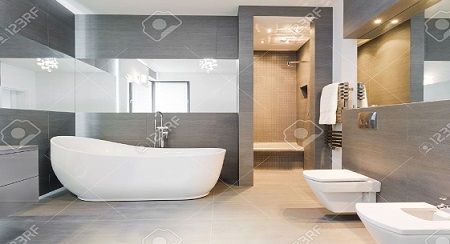 Functionality and updated bathrooms are the most wanted bathrooms. Painting the bathrooms, replacing tiles, adding fresh caulk and grout and adding counter tops all enhance the look of a bathroom. You want to make sure all plumbing is good and you have new hardware on the bathroom cabinets Shower heads and bathroom faucets are great to update to help sell the home. Mirrors and Lighting can add ambiance to the bathroom. Chandeliers, a larger tub, rainfall shower head, and large walk in closets give you that grand glam look. Art and over-sized mirrors can add a decor to your bathroom. Your bathroom is a place where you can relax and have all the amenities to make yourself feel pampered.
---
Flooring and Electrical Units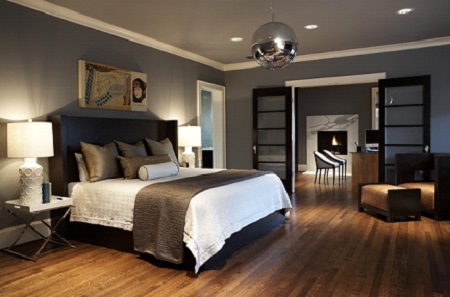 Hardwood flooring is the most popular flooring selections in a home. Refinishing your hardwood floors will help sell your home. Decorative rugs on the flooring will enhance the look of the room. If you have carpet, you need to steam-clean the areas. The water heater, air conditioner and heater should all be in great working condition. Smoke and carbon monoxide detectors should be in good working condition too. All electrical panels and circuit breakers should meet current code. Updating your home will increase the value and ambiance and hopefully the price. A well stage home is clutter free, lots of light and decorated for ready move in. The first impression on selling your home will help you sell your home faster. A perfect design for your house will appeal to our buyers.