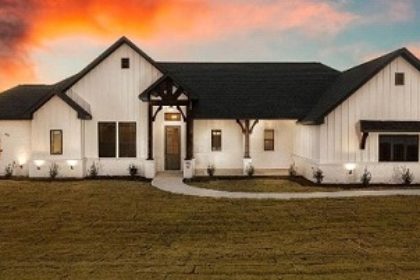 When you start the process of moving to a farm, visit the land in person. Pictures and addresses may not always be correct. Analyze your location to make sure you are in the right area to pursue your farming goals. You need to check the zoning on your farm lands of what you are being taxed on. When you are purchasing a rural area, go to a county assessor's office and find out how many acres are being taxed on the property.
---
Purpose of the Farm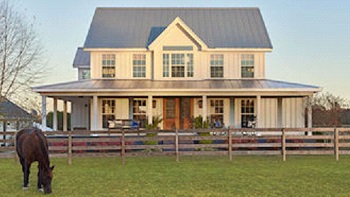 You need to know if your property is zoned for residential or farming use. Is the land smooth and will it drain. Find out if the terrain is flat or rocky. Sun placement will determine where your garden will grow. Farm land needs to be determined how the land was previously used. Crops that were grown before on the farm land will help you determine your future plans for the land. You want to look for old reminisces like used oil hidden on the farm, old fertilizers or old chemicals used. Property boundaries are very important to know where your property lines are. Insurance will also need to be added to your farm land. If you want to live off the land, you must be able to sell something every week. The guidelines for animals are 1 acre per cow, goat or 20 pigs and a ½ acre for a horse. The farmland needs to be decided its purpose from hunting to fishing to farming. You will want to include the cost for livestock, trees or garden beds when deciding your purpose of your farm. Gardening zones will tell you how long the growing season is and what can be planted. Farm-able areas are very important to know how many acres can be farmed. Testing the soil helps determine what you can raise on your farm. The amount of land and natural resources you will need are dependent on what your goals are, so you can make the right purchase.
---
Water Use
Water rights are imperative. Does the water come from Wells or natural water from springs? You need to know your main water supply and where it is coming from. Water can be expensive or hard to find. Irrigation districts or Water Masters will define your water rights. Most farms have hard water which is fine to drink. Rain fall per year that the area receives is important for the livestock and gardens and ponds. Researching weather from past years can help you know whether or not you are likely to see flooding, drought or blizzards in the future.
---
Barns, Equipment and Fences

You need to know the conditions of barns and other out buildings. The cost of adding sheds, a driveway, fences and farm equipment to the property should also be take in into consideration when purchasing your farm land. Tractors, Riding lawn mowers and four-wheelers may need to be purchased. Fences may need to be repaired. Property lines are important for adding outdoor structures. A clear agreement of what is included in the purchase such as sheds, fences or farm equipment should be deiced before buying the land.
---
Community and Access to Services
Proximity to communities and retail areas are important to know of planning your shopping sprees. Your community will drastically change from modern to slower style of living Check out schools, churches, and community activities to determine how our life will be. You will want to look at what the distance to other places you'll regularly visit. Local hospitals and good doctors are they within a reasonable driving distance. Installing electricity, water and other amenities need to be checked on. Cell phone services, Internet service and Trash service might be difficult to obtain or nonexistent and need to find out what is available. Does the town you are considering is located between major points of interest. That may cause it to grow over time. Check out to make sure the roads are maintained and passable. You will want to check out your neighbors, and what is the community like where you're moving.
---
Modeling your Farm Home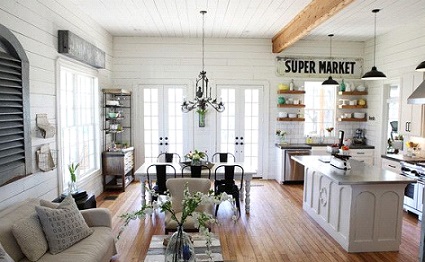 Farm homes are so much fun to decorate! Rustic, wood and silver décor will give any farm home that cozy addition. Wooden tables, and functional sofas are much needed in a farm home. White and beige are great neutral color with bright color accessories to add a snap. Shiplap, wood floors, and subway tiles are a great addition to add to your farm home. A French country kitchen is beautiful with farm house sinks, and glass or opening shelving for your white dishes. A French country bedroom is decorated with chandeliers, white duvet, and baskets or benches filled with throws. Basin sinks and Modern claw foot tubs show a vintage look for the bathroom. Sliding barn doors, Wrought Iron décor and galvanized metal add such a unique farm look to the house. White magnolia flowers or cotton stems in a glass vase add the final touch to a true country home. You want your farm home to be functional, cozy and a place you call home.
---