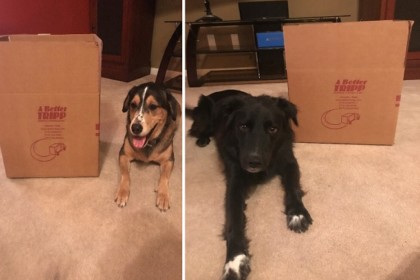 Before Moving Day
Inform your Vet you are moving and make sure you have all their shots updated and current medicine.
You might ask your Vet if they know anyone to recommend where you are going.
Flight arrangements need to be made in advance. You want to have nonstop flight for your pet. Most airlines require 30 day notice for pets travel.
Moving Day
You want to keep your furry friends safe by keeping them in a room with the door shut or at a friend's house or at a pet care place.
You want to keep your pets routine as normal as possible up to the move.
Have their familiar toys and food available for them that day.
Road Trip
Prepare your pet for traveling in a crate by days before feeding them in the crate.
You can purchase a crate or a restraining harness seat belt for your pet.
Your pets should be kept on a normal diet and not extra treats for this could cause diarrhea.
Make sure you book pet friendly hotels.
New Home
You want to walk around the neighborhood to determine the safe areas to walk your pet.
You could also look for dog parks or doggy day cares for our pet.
You want to tuck away electrical cords, all windows have secure screens, outdoor gates are secure and poisonous plants are removed.
You do want to check with the Pest Control to make sure they did not leave any poison traps in the house.
Pets should have their ID tags on their collars or pet microchip.
Moving with your pet deserves to be a special time for you and them to start a life in your new home.