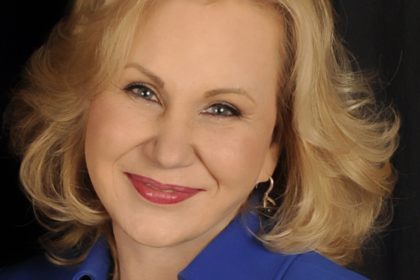 The Stage Before the Sale
Five tips to help you stage your house for a faster sale
By Katherine Adams
Is it your New Year's resolution to sell your house quickly and get your asking price? Real estate experts say it's possible—provided your house is well priced, well marketed, and perhaps most importantly, well staged.
The professional movers at A Better Tripp Moving and Storage work regularly with a number of Houston's top-performing Realtors® who have the expertise to give their clients the best advice about buying and selling their homes.
We talked with Donna Shipwash, a Houston-based Realtor ® with Keller Williams Realty Metropolitan, who explained that she's able to provide her clients with a combination of expertise that is integral to the process of selling a house—an in-depth knowledge of the real estate market, and a background in interior design.
"Staging a house means you're envisioning someone else living in it," Donna said. "I received my Realtor's license in 1973, but I also owned an interior design company for 20 years. I've got some good advice to help people stage their homes so that they'll sell faster."
Tip #1:
DO put a fresh coat of neutral paint on the walls.
"Accent walls are very trendy, but they might not work for prospective buyers," Donna said. "A fresh coat of neutral paint will tone down some strong color choices as well as clean up all the smudges and marks on the walls that can be real turnoffs to buyers."
Tip #2:
DO get a "pre-inspection" inspection. "Don't get the full inspection, just ask for an inspector to walk through the house on a consulting basis," Donna advised. "This walk-through could reveal several small things that you can get repaired so that when it's time for the 'actual' inspection, you've already got most of it addressed."
Donna added that many families were being relocated to this area and don't know any contractors or handymen to hire in order to take care any issues… and homeowners don't want to move into a home with problems. "Taking care of those small issues brings everyone to the closing table that much faster," she said.
Tip #3:
DO remember that flooring sets the tone for the room. "You choose your wall color and furniture to match your floors, so make sure the wood flooring, tile, and carpeting look good," Donna said. "Pet stains and worn-out spots are big turn-offs for prospective buyers. The image of your home should be that the buyer could move in that day without doing anything to the home."
Tip #4:
DO replace old, worn out Formica countertops, especially in homes valued at $250,000 and above. "Buyers who are house-hunting in that price range have high expectations," Donna said. "With more people shopping online, they're looking for higher-end surfaces in kitchens and bathrooms and those are the houses they're going to want to look at and consider first."
Tip #5: DO find a Realtor with design experience
"I offer my design expertise at no cost to any of my contracted clients," Donna said. "I can stage a house so that it will get more showings and sometimes, it's just a matter of making simple changes, like updating bedspreads or taking down the drapes to let the light in."
She added that staging is often a simple matter of bringing out a certain color, rearranging some furniture, or taking some out to maximize space. "If there are two chairs in a room, I'll take one out," she said. "If there are three dressers in a room, one has got to go. That makes buyers see the space in the room so they can visualize their own things in it."
Here are some of Donna's Staging Don'ts:
Don't forget the yard. Curb appeal is very important, so don't ignore the weeds or the tall grass. They're big turn-offs to potential buyers.
Don't ignore the front door—clean the windows, repaint or re-stain the wood. Make the door look like a piece of furniture.
Don't forget to open the drapes and blinds to let the light in so that the prospective buyer walks into a well-lit, bright home filled with natural light.
Don't leave dishes in the kitchen sink or clutter on the countertops. Take the "stuff" off the refrigerator door and put it in a memory box.
Don't entrust the marketing photography of your home to an agent who's taking photos with their phone. Most prospective buyers will visit a home based on the photos they've seen online first. But before you take photos, clean up the clutter and put the toilet seat down please!
"It saves sellers a lot of time and money to have a Realtor ® who can help stage the house," Donna said. "When prospective buyers feel that your home is spacious, light, and clean, they can envision themselves living in it. That's the most important thing, and that's what will make them want to buy your house."
Contact Donna Shipwash at Donna@donnashipwash.com or visit. www.kwmet.com.