In a large city like Houston there's no shortage of ways where your good intentions can be turned into good deeds.  And what better way to spend your time than volunteering with organizations whose missions directly impact children?
Children's charities in Houston offer a wealth of volunteer opportunities.  Here are a few of our favorites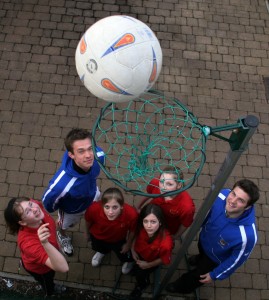 Boys and Girls Country of Houston, Inc.:  Providing a Nurturing Home for Kids
Boys and Girls Country of Houston is a full-time children's home for kids with families in crisis.  The non-profit is a great way to get involved with children in a variety of ways, be it through educational tutoring, counseling, helping out at the commissary or the clothes closet, or with administrative needs in the office. And if you have a special hobby or talent, you are welcome to share those with the children as well. Of course, a monetary donation is always appreciated, too!
And best of all, volunteering is easy. Log on to www.boysandgirlscountry.org for opportunities or stop by the office at 18806 Roberts Rd, Hockley 77447.
Heroes for Children:  Assisting Families of Young Cancer Patients
Heroes for Children is an organization whose goal it is to "advocate for and provide financial and social assistance to families with children and young adults (up to 22 years of age) battling cancer."
The charity always welcomes volunteers to work on and plan committees; help with office work; pitch in at special events and programs like Heroes & Handbags or golf tournaments; assist with public relations, and of course, make donations.
Volunteer and donation contact: April Westmoreland at awestmoreland@heroesforchildren.org or go to the organization's website at www.heroesforchildren.org to download a volunteer application.
Sunshine Kids: Offering Fun When Cancer Gets Kids Down
The Sunshine Kids Foundation also looks to support those children with cancer and their families. Located at 2814 Virginia in Houston, 77098, the organization aims to "add quality of life to children with cancer by providing them with exciting, positive group activities, so they may once again do what kids are supposed to do . . . have fun and celebrate life!
Volunteers are free to host a fundraising event or make a direct contribution to the charity by logging on to www.sunshinekids.org.
Be an Angel Fund:  A Special Charity Serving Kids with Special Needs
If working with special-needs children is a cause close to your heart, consider contacting the Be An Angel Fund, a charity founded in 1986 which provides specialized programs, services and equipment to kids in need.
Volunteer opportunities are many with options to help out with fundraising, to generate community awareness of the organization, or simply help out at events.
To get involved, check out the website at www.beanangel.org and submit your information and volunteer activities will be emailed to you as they come up. Or you can download a volunteer application form and return it to the organization's offices at 2003 Aldine Bender Road in Houston, 77032. All volunteers must be at least 18 years old.
Houston Children's Charity:  Providing Many Child-Focused Programs
For those volunteers looking to help children on many fronts, Houston Children's Charity may be the right choice. Through a multitude of programs including "A Better Night's Sleep," "Kool Kids," "HCC Closet," and even medical financial help for young patients at the Texas Children's Cancer Center, the organization is working to provide beds, air conditioning, clothing and practical assistance for cancer patients and children who otherwise would do without.
Houston Children's Charity is always happy to welcome volunteers with a heart for helping children. Specific volunteer needs include helping with fundraising; office assistance; distributing backpacks; generating community awareness of the charity and its mission and goals, and providing assistance and support during charity events. To volunteer log on to http://houstonchildrenscharity.org/houston-childrens-charityour-kids-everybodys-kids/volunteer/ and fill out the online form with your name, contact information and area of interest.
Kids' Meals:  Feeding Little Mouths, Reaping Big Rewards
Finally, providing meals for hungry children may be one of the most basic yet most fulfilling way to serve a child in need. If that is your passion, Kids' Meals, which provides and delivers free meals throughout the year, may be the charity for you. And, best of all, the organization welcomes volunteers of any age so this is a great way to get kids involved in helping other kids!
Helpers are needed to prepare, sort, and package food in the mornings and to deliver food in the afternoons. The charity has two distribution centers, one at 205 W. Crosstimbers Street, Houston 77018, and another at 4410 Navigation, Houston 77011.
Log on to www.kidsmealshouston.org for more information and specific volunteer times.