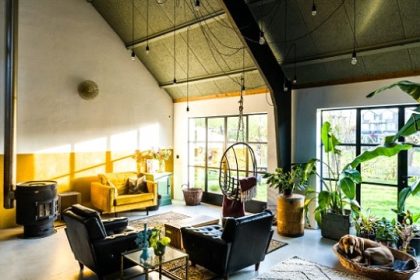 Moving with trends of 2021 are livable designs that find the line between functionality and beauty all in one to create a happy home. When you are renovating or designing your home, changes need to reflect your design style and enhance the livability of your home. Here are the latest trends in designs.
---
Bold Colors and Pop of Colors
Bold colors bring creativity and fun to a room. With people staying at home more, they want cheerfulness and excitement in their décor. Yellow and green bring nature colors in your home that show happiness and tranquility. Bronze, Teal, and gray are the hot colors for homes which bring warmth and comfort to our homes. Black gives you the mystery and sophistication of design. Black creates instant elegance and is the perfect accent in any room. Wallcoverings are poplular now to design rooms. It is wonderful to introduce new colors to update and enhance your home.
---
Wood Floors
Hardwood floors create a warm atmosphere in a home by giving the natural look of nature coming in your home. Hardwood floors are popular especially the light wood. Oak is the most popular wood used. Hardwood floors are easy to care for and maintain. The hardwood flooring compliments any type of design and does not clash with your décor.
---
Bold Kitchens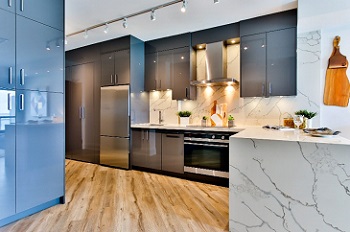 Kitchens are becoming more open and colorful. Bright basins, bold wallpaper and colorful cabinets are adding zest to the kitchens. Lighting and different metals are used in the kitchens to present a bold look. Matte black finishes will bring out color in the kitchen. Retiling the kitchen and having the latest upgrades in appliances is the trend for 2021. Marbles with naturally strong veining add statement values and create a textural contrast with the other surfaces. Butler pantries help organize and store and make the kitchen more functional and organized.
---
Bathroom Sanctuaries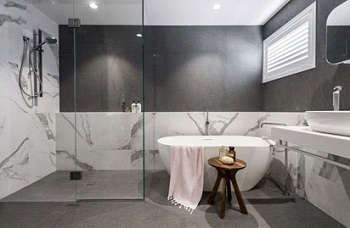 Bathrooms are becoming your spa sanctuary with heated floors, steam rooms, de-mist mirrors, bidet toilets and free standing tubs. Touchless faucets are great when you want water on demand and germ free. Matte black finishes are being used in the bathrooms to bring out the colors. Large format wall tiles and teak wood in showers. Overlarge Chandeliers and drum pendants are the newest lighting for bathrooms. Adding elegance to your bathroom by adding marble in flooring, walls or fixtures. Bathrooms should be your private retreat where you distress and unwind.
---
Home Offices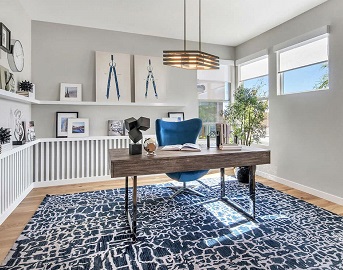 Home offices are the new trends with people working from home. They need privacy to balance their work and home life. Basements are being used for offices, kids study rooms or media rooms. Lighting helps brighten the room and bring nature into the office. Bright and bold colors add excitement and happiness to your home office. These vibrant Colors can be added to your office furniture, rugs, and artwork which will only enhance the design in the office.
---
Outdoor Living and Glass Designs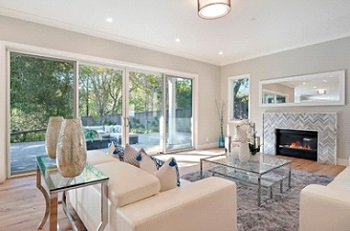 Outdoor living is becoming everyone's' oasis. Outdoor living is expanding with pools, hot tubs, decks, outdoor theatres, fireplaces, fire pits, outdoor kitchens and pizza stoves. Sun rooms are the key to boosting positivity and productivity. Glass designs are full glass panels, glass pool enclosures and glass doors are being used to separate the outdoor from the indoor living and creating nature in your home.
---
Second Homes
People are investing in second homes to have a home away from home. Lake homes. Beach homes ski cabins, and farm cottages are their vacation properties. People are enjoying nature more and more by bringing nature in their home or buying homes with landscapes of water, mountains, and trees.