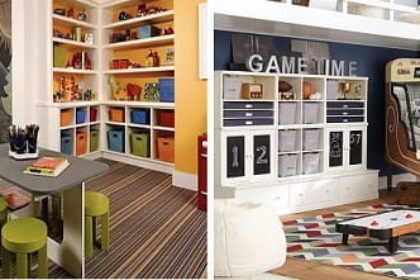 When you begin working in the playroom, you want to organize your toys. You can divide your toys of unused toys and wanted toys. Donate all your unused toys and sort all the wanted toys in their right categories. If your children are old enough have them help you pack. You will want to pack your child's favorite belonging in a special box to take with you. Clear Bins, tubs and baskets are great way to pack your toys. Here are some tips to organizing your playroom before and after your move.
---
Room Layout

When organizing your child's playroom, you want to get your child's perspective. You want to make sure your child can reach the toys they play with most. The upper cabinets or shelves can be used for less frequently used toys or things you might not want your child to have access too. These toys could be small pieces, games or paint.
---
Large Toy Storage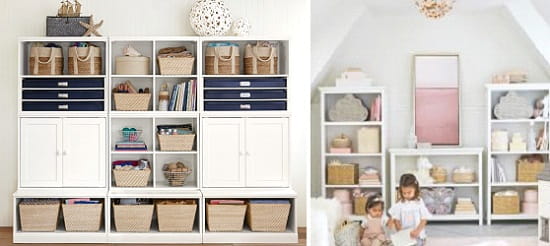 Toy chests, large bins, and toy benches are a great way to store large items. If you use large bins for moving, you can label them. You can paint the storage bins fun colors and match your theme in the playroom. Train tables and Lego tables are great for storing toys. Kitchen and Workbench will also help store those reality toys.
---
Small Toy Storage

Baskets and bins are excellent storage for small toys. You can decorate storage bins and baskets in natural, wood, and darker wood. Baskets and small bins are great way to pack your kid's toys when moving. Labeling the bins and baskets can be a great way to teach your kids to read. Picture labels are great for toddlers.
---
Wall Storage Units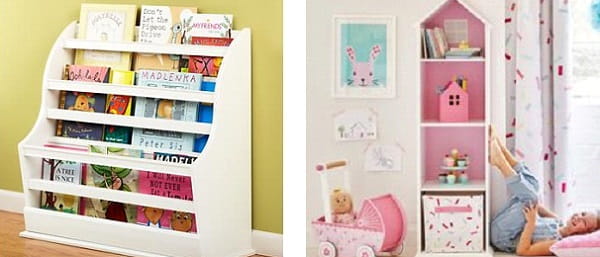 Wall Storage Units are great for decluttering toys. You can have open shelves, drawers, and open bases for storing toys. The Wall Storage helps keep the toys off the floor and provides more room in the playroom.
Bookcases
Bookcases help store your child's favorite books. You could also use a dollhouse or become creative to hold those cute books. A cozy chair is always great to have by the book shelf to encourage reading. Books are best packed in boxes.
---
Canvas Art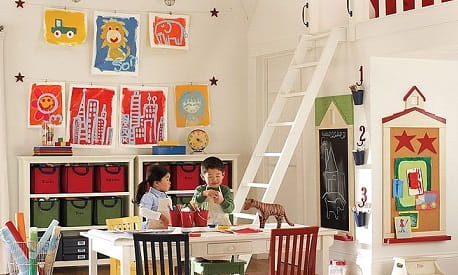 Displaying your children's art shows your child their art work is fun and important. You can frame their art and change the art periodically. Canvas bins and art folders hold your children's artwork when moving. Bulletin boards are great way to display your children's art in the playroom. Have fun and create a fun and functional playroom for your kids.