Downsizing your home to simplify your life will cause less stress and more time for enjoyment. Minimalism is a lifestyle that covers design, fashion and even day to day living. You can cut down square footage without sacrificing style. Downsizing and living a minimalist life allows you to focus on other aspects of life without feeling burdened by possession. As you look to downsize your life, don't be overwhelmed by all it entails. There are simple steps you can take to make downsizing easy and fulfilling.
---
Downsizing and Interior Organization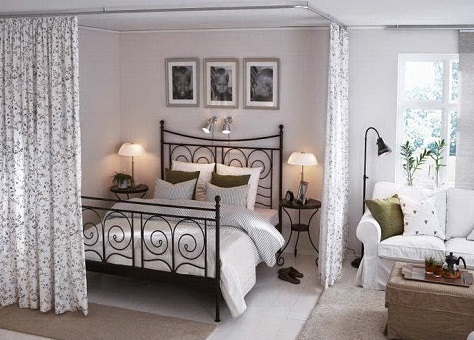 The key to downsizing is to purge your life of the things you do not need. If you are moving to a smaller house, there's absolutely no reason for you to move extra big furniture. You will have to pay extra to haul it and store it. Look carefully at your floor plan for your new space and plan accordingly. You also want to figure out your storage areas. By planning storage, you will simplify the must haves and extras. Follow the one year rule, if you have not use the item in a year, you probably will not. Re-homing your items is a personal decision for you can make piles of selling, donating or throwing out. Digitize whatever you can such as CDs, DVDs, cassettes, videos, pictures and important documents. Most documents can simply be scanned to a computer and saved as a PDF file or uploaded to the cloud services using Google Drive. Treat your closet as a boutique and dress it up and keep the clothing that you love and have worn in that year. Organization will do wonders for keeping a home livable and clean.
---
Decluttering before Moving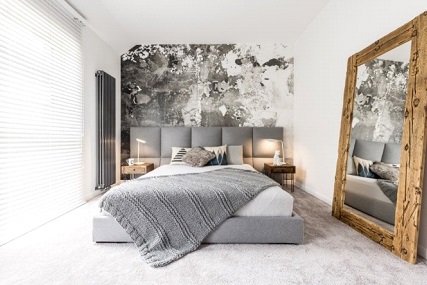 At least one month out start a list of decluttering your home. You can start with your floor plan and organize your furniture. Work with one room at a time. Separate questionable items to sell, donate or trash. The 12-12-12 Challenge is to locate 12 items to throw away, 12 items to give to someone and 12 items to sell. Take everything out and get rid of all the unnecessary items or items you do not want to move and set a deadline to finish the task. You want to organize files and important papers to take with you. You can start packing items that you use the least often such as stored items or seasonal items. You want to start packing as soon as you find out you are moving and list contents of each room on the boxes. A Week out pack up the kitchen and closets. A few days out pack up the bedrooms and bathrooms. The more organized you are the more successful your move will be.
---
Decorating ideas for Downsizing
You can make a small space seem bigger with larger furniture. A king-size bed without additional furniture can make the space feel larger. A room will look much more spacious by moving furniture away from the walls and place in the middle. A few fabric accents can turn a room into a welcoming space. Rugs, throw, pillow, light fixtures and curtains can help soften a space. Hang curtains above your window frames and have them the same color as your walls to create distinct area in an open space. You can walk into a room and have tow defined areas with your accents. Wallpaper on one wall highlight that space and help it stand out within the larger context of the room. Open shelving can be used to store dishes, wire baskets, clear bottles and glass containers. Lighting can make a space feel larger too. You do not want to overload your rooms with pictures on the walls, use your room accessories. Hang your t.v. and have built in book cases to help maximize space. Adding crown molding makes your ceilings look higher and your room larger. Ditch your doors and opt for light floor covering to enhance your space look. It is very important to place items in a home that are practical and functional on a daily basis. Inspiration from nature such as plants, fresh flowers and candles will make any home feel cozy. Redecorating a space can be fun and exciting with organization and a plan.