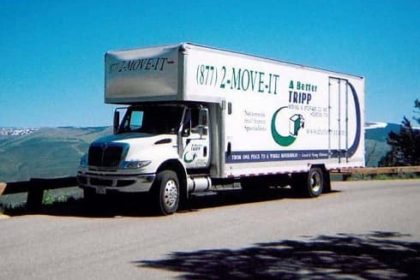 Professionalism and Longevity
Hiring a reputable moving company will provide you a smooth move with professionalism and efficiency. Many individuals go with the lowest rate or do the move themselves. These moves usually cost them more money and headaches. Some moving companies will have hidden costs, uninsured and unprofessional helpers. The Federal Motor Carrier Safety Administration protects consumers of interstate moves and defines the rights and responsibilities of the consumers and movers. A mover must have a number issued by the Department of Transportation. The numbers they must have are the US Dot number which serves as a license that identifies commercial vehicles transporting passengers or hauling cargo in interstate commerce. A mover must also have a MC carrier number from the Federal Motor Carrier Safety Administration. Texas movers must have a Texas DMV numbers. American Moving and Storage Association has a list of reputable moving companies.
Full Value Replacement
All Moving companies are required to assume liability for the value of the goods they transport. Full Replacement Value Protection is the most comprehensive plan available of your household goods. All licensed movers have a standard liability of 60 cents per pound article. You also have your homeowner's insurance to cover your household goods. If you have a damage or loss, the mover should give you a claims form to fill out. Be sure you understand the mover's responsibility for loss or damage and request an explanation of the difference between valuation and actual insurance. You should receive a booklet from your mover on Your Rights and Responsibilities When You move.
Estimates
There are three kinds of moving contracts. Never sign an incomplete or blank document.
Non binding estimate is intended to provide you with an estimate of the cost of your move. A non binding estimate is not a guarantee of your final cost but it should be reasonably accurate.
Non Binding to exceed estimate on your contract insures that your will not have to pay for any overages to the original estimate. Under a non binding contract means the company cannot require payment more than 10% above the original estimate.
Binding Estimate guarantees that you cannot be required to pay more than the amount on the estimate. However if you add additional items to your shipment or request additional services extra fees could be applied.
Reviews and Referrals
Long term movers usually have reputable reputations and excellent review. Check Google, and Better Business Bureau reviews on the company. Avoid companies with a name change. Get references on movers. Moving companies that have been around for 10 years or more and have good reviews are usually reputable companies. Friends, families and co workers are great references as well.
Full Service and Nationwide
Moving companies that pack unpack store and custom crate are usually good moving companies. The sales consultant should have a prepared descriptive inventory of your items. The list should be signed by you and your mover. The mover should provide you pick up dates and delivery dates. Moving companies that deliver nationwide should have all the credentials of moving from state to state.
Customers Responsibilities
Read all moving documents issued by the mover or broker
Being available at the time of pickup and delivery of your shipment. If you are not able to be there have someone you trust
Promptly notifying your mover if something has changed regarding your shipment
Making payment in the amount required and in the form agreed to with the mover
Confirm with your mover the types of payment acceptable when your shipment arrives
Filing claims or loss, or damage if necessary
Reserve elevators or parking spaces if needed