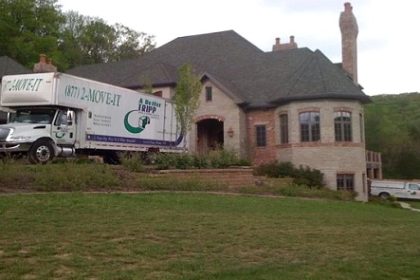 Moving during the fall is an awesome time to move for the cooler climates and the greater availability. The rush of back to school has ended and the temperatures have dropped. You want to choose Reputable Moving Companies who have US Dot numbers, TxDMV number, MC number, accredited BBB, and google reviews.
---
Start Early and Declutter from Summer
This is the time to sell, donate or ditch your items you have not used. This is the time you want to clean out beach wear, patio furniture, outdoor toys, and old lifejackets and swim products. Packing up before moving day will help your move run much smoother. The beginning and end of the month and weekends are always packed that's when most people move. Week days are usually slower days than the weekends.
---
Pack for the Season
Wear comfortable clothing and be prepared for rain. You may need rain boots, umbrella or winter clothing depending where you are moving too. Layering your clothing would be the best option for fall weather. You will want to have all your fall decorations and Christmas decorations in bins and available to have when needed. Rain gutters need to be cleaned out and roofs need to be checked. Driveways should be swept from leaves so you may not fall when moving furniture. If rain happens use carpet runners or moving blankets to keep you from slipping or damaging your floors.
---
Set up your Utilities
When you move, switching on the electricity- air conditioner and heater is a top priority during the fall months. You also want to take care of your belongings that will not fare well in a hot moving truck. CDs, candles, vinyl records, electronics, wines and medicine should be taken with you in your car. Perishable items need to be stored in a cool place too.
---
Get your Car Serviced
Have your service technician check and rotate your tires, check our heater, change the oil, clean air filters, change windshield wipers, and add antifreeze. You want to make sure your car is running in great shape. Fall moving is the best time to move.
---
Be Ready for the Movers
The Bedrooms and bathroom can be started to pack. Mattresses should be packed in mattress boxes and wrapped. Clothing can be packed in Wardrobe boxes. Bathroom items can be packed in clear tubs to prevent spills and see what is packed. Reserve elevators or parking spaces for the movers if needed. You want to make sure you have a written copy of the Inventory sheet and a copy of the Bill of Lading and you want to remain on the premises until loading is complete. Tour the house to see that nothing is left and check the attic, basement and garage for left items. Set your lighting and air to away settings and confirm utility shut off. Exchange phone numbers with the driver of the moving company. Meet your driver to your next home. A floor plan will help you to place all the furniture where you want it and start moving in. You want to be able to fall in love with your new home when you arrive!